Join us on our beautiful boats during a luxurious canal cruise in Amsterdam. We offer a unique and intimate way to experience the Dutch capital on a small and cozy boat. Grab a drink, sit back on your pillow and enjoy the beautiful city of Amsterdam. The Unique features of our Amsterdam cruise:
Our private cruises (from 10 pers.)
Are you with a larger group? Then complete the party with our private cruises. Choose from one of our fun packages and sail through the canals of Amsterdam. Everything is taken care of for your unique day out.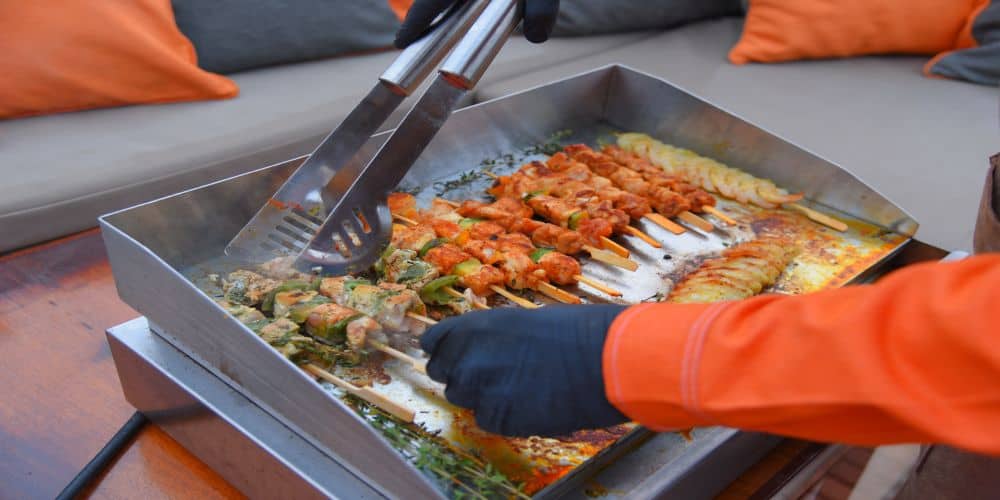 BBQ dish (also vegetarian!)
Open bar and private boat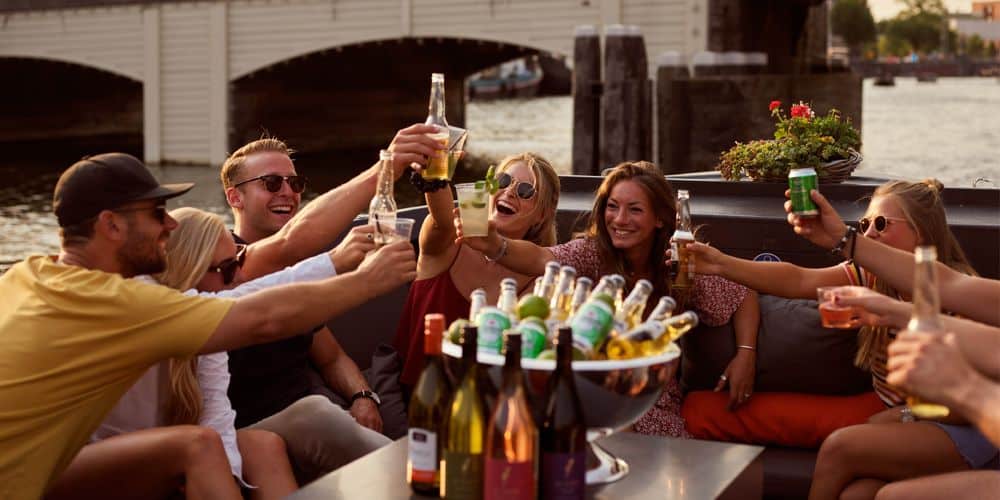 Private boat with skipper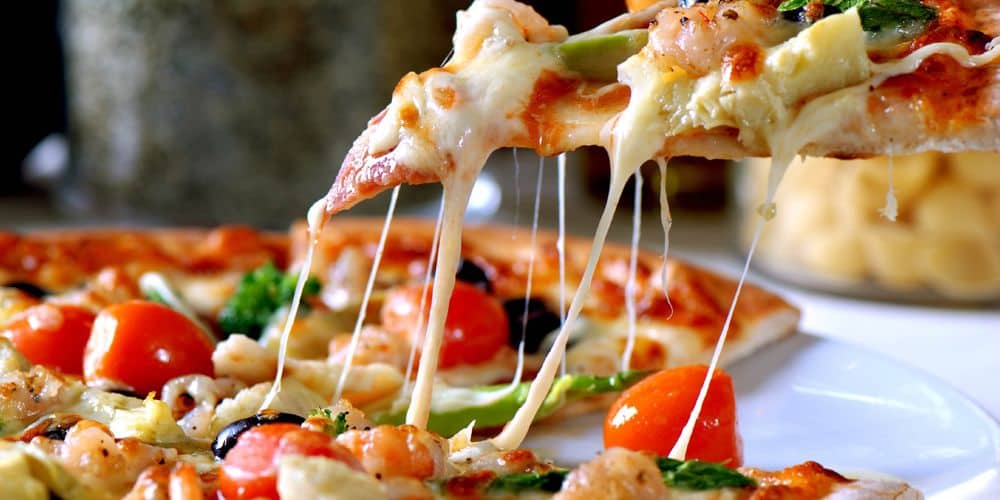 Private boat with skipper
Unlimited beer, wine & soft drinks.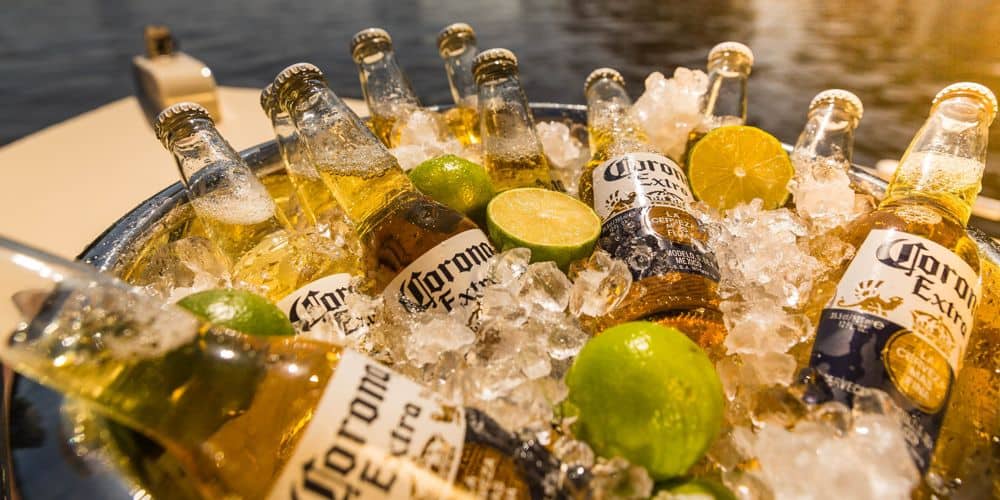 Unlimited beer, wine & soft drinks
Private boat with skipper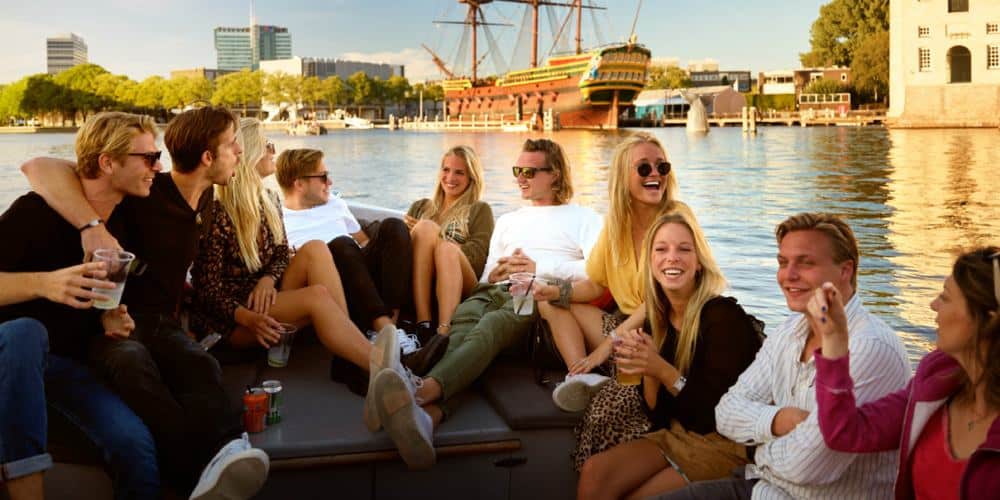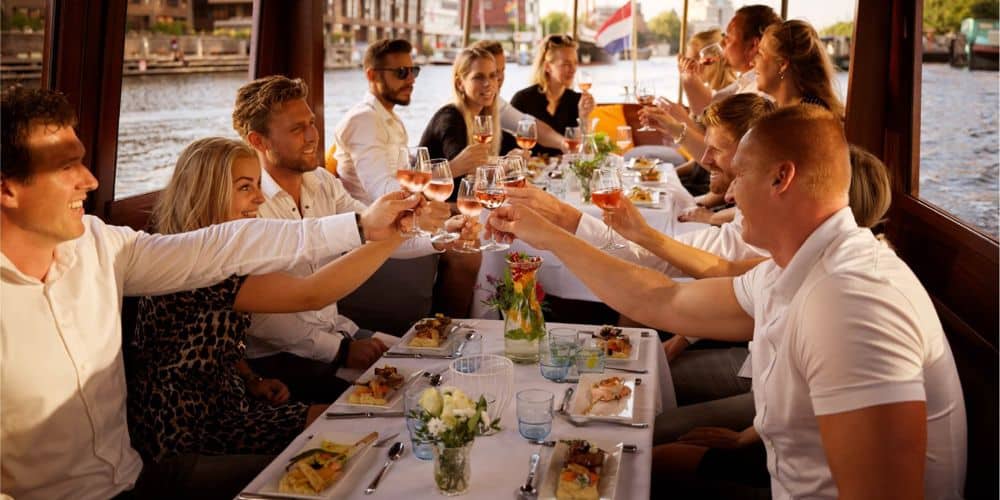 Lunch/brunch boat Amsterdam
Open bar and private boat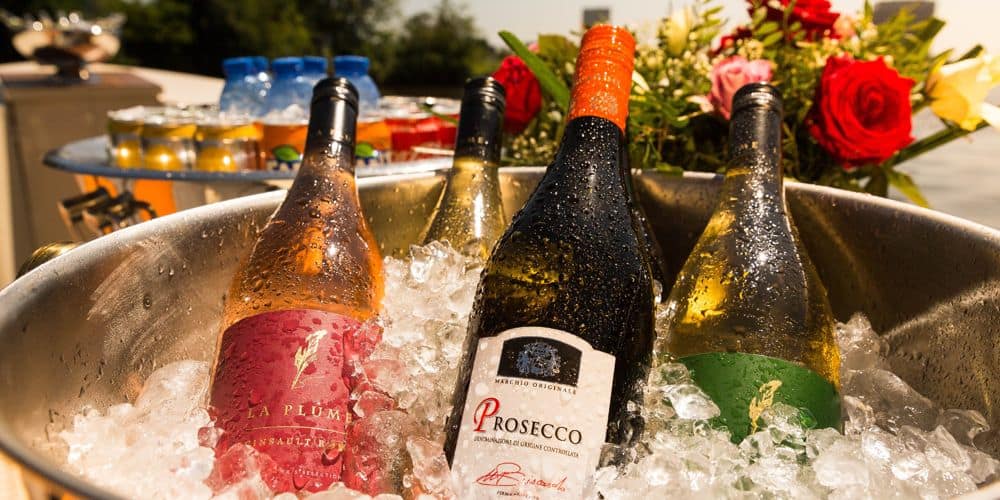 Prosecco cruise Amsterdam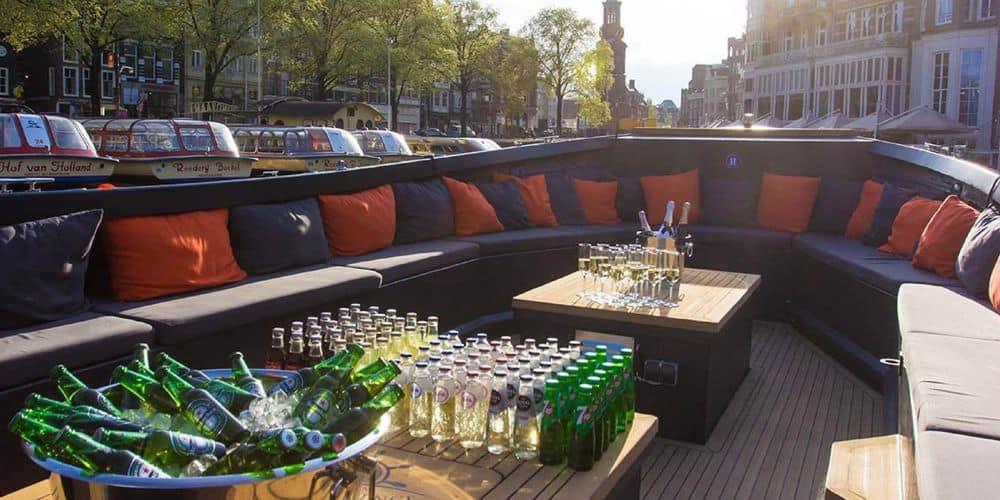 Unique drink/party location
Unlimited beer, wine & soft drinks
Private boat with skipper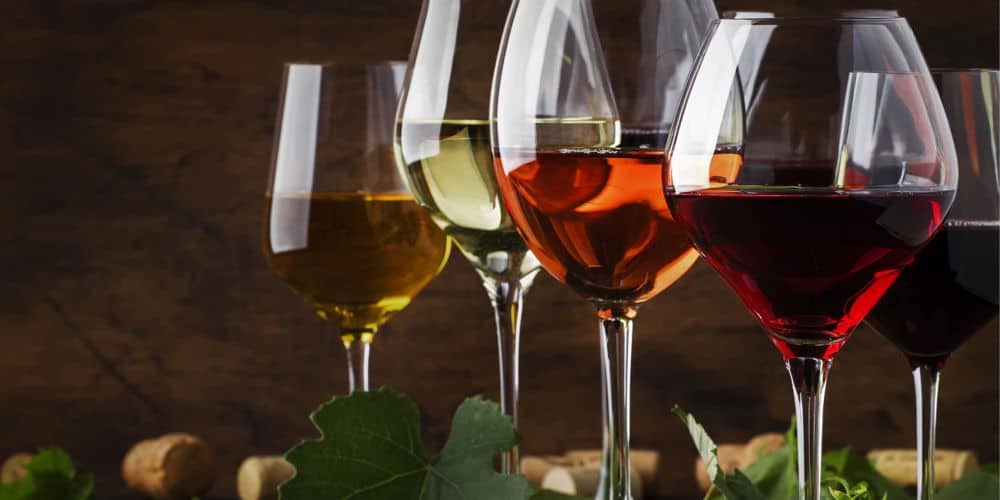 Wine tasting cruise Amsterdam
private boat with skipper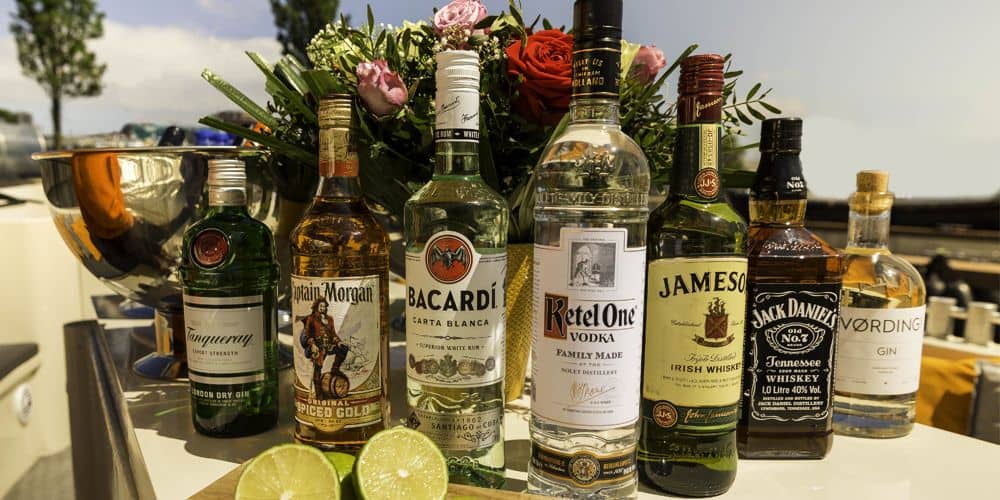 Cocktail cruise Amsterdam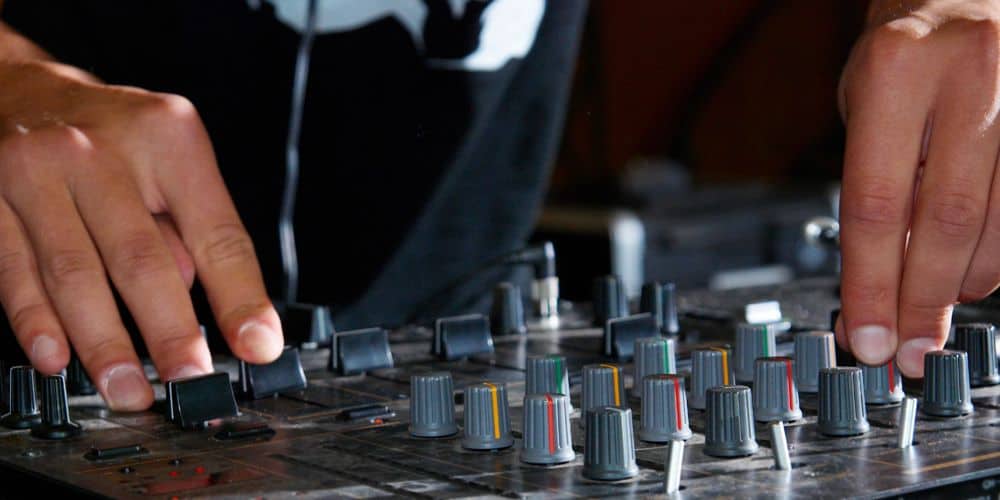 Cruising Music bar Amsterdam
Private boat with skipper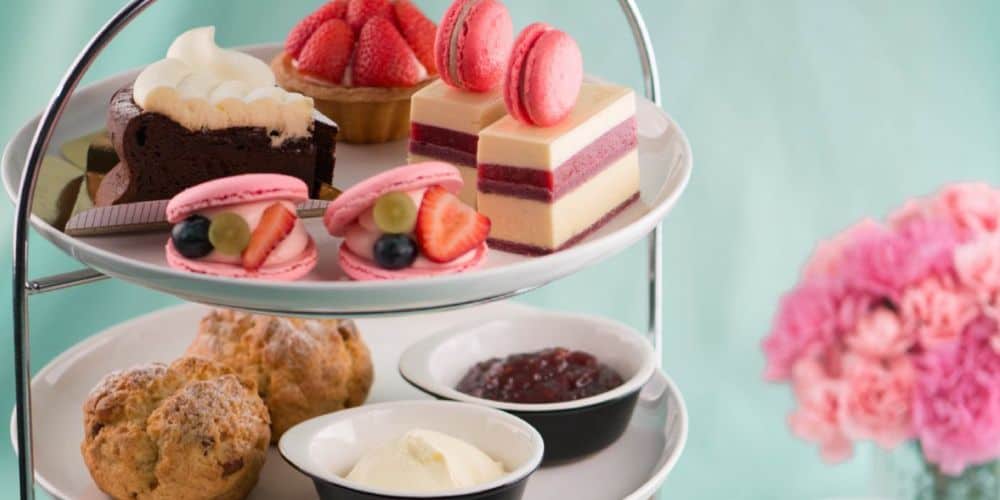 Private boat with skipper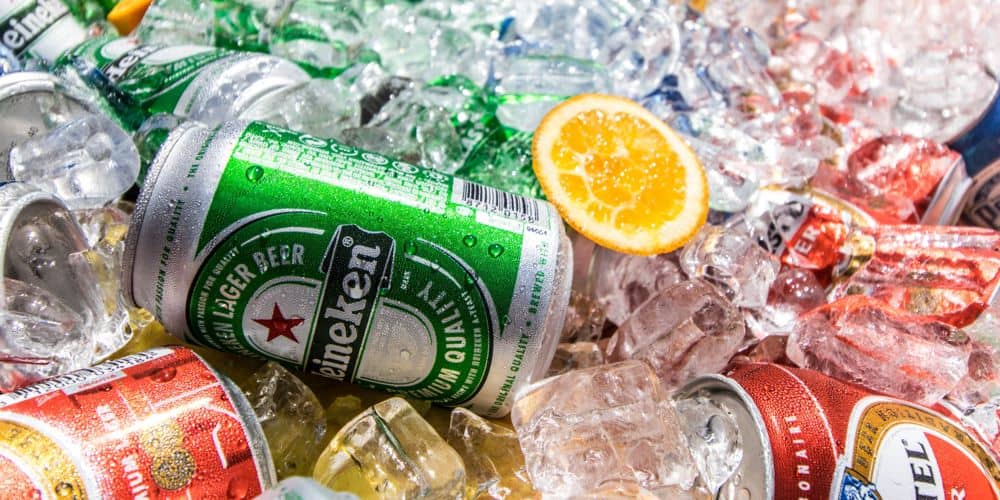 Four cans of chilled beer p.p
Private boat with skipper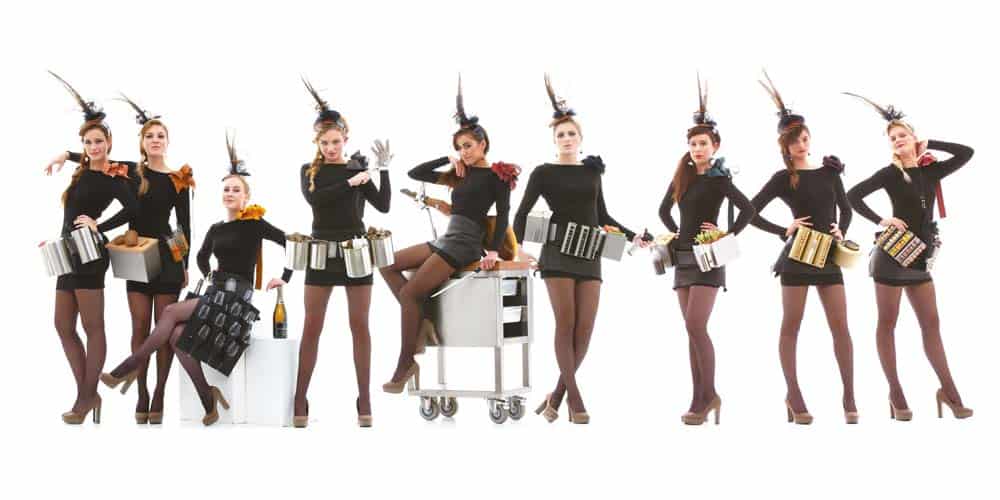 Private boat with skipper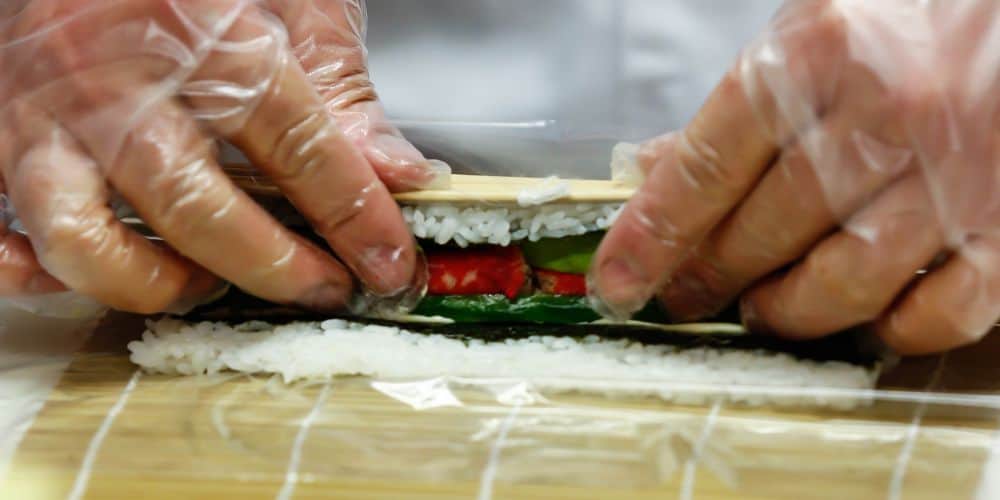 Our luxury shared canal cruises
Our cruises have different boarding locations. Choose from an evening cruise or a luxury cruise with food and drinks included. Do you have a large group? Make your trip even more exclusive. See our private boat packages, or rent a boat and discover the city by your self.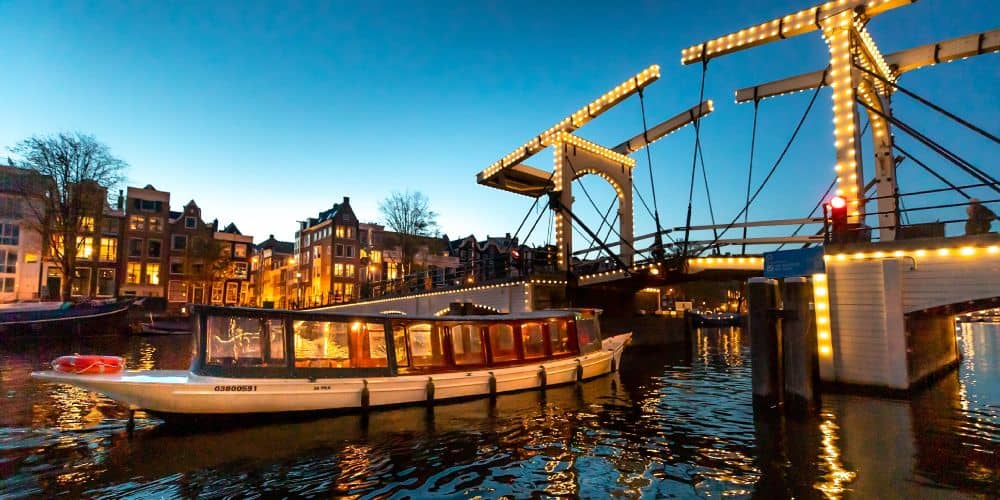 luxury evening cruise
Central Station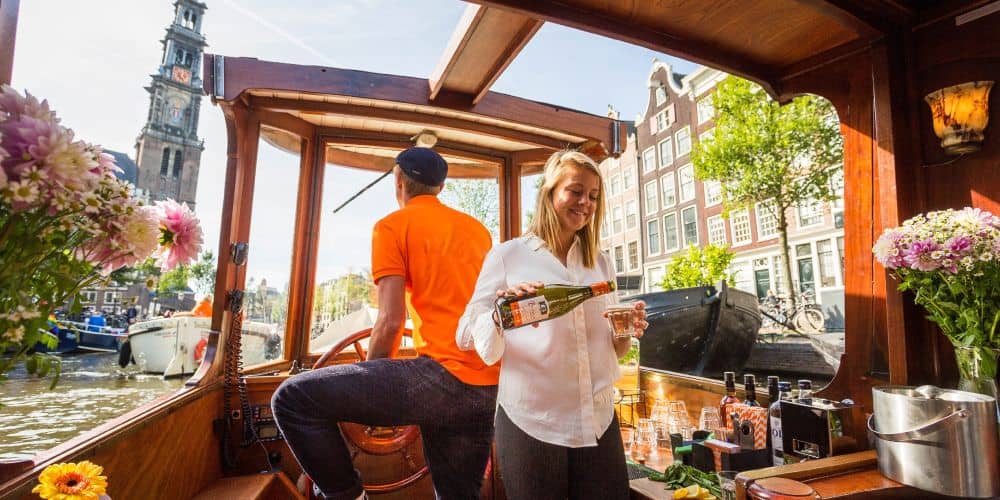 All inclusive canal cruise Amsterdam
Central Station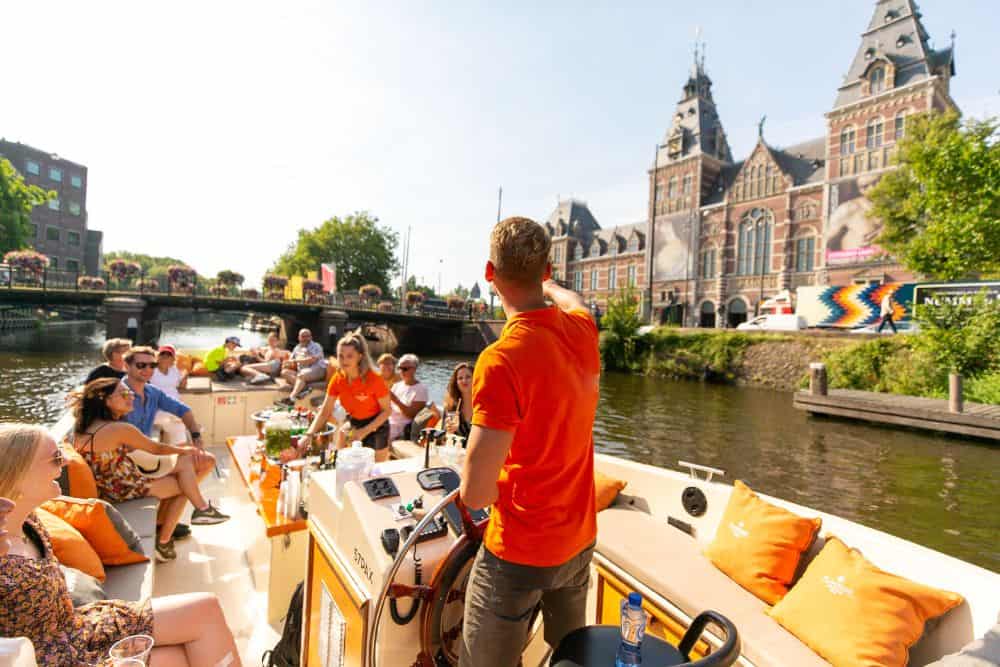 Luxury canal cruise Amsterdam
Rijksmuseum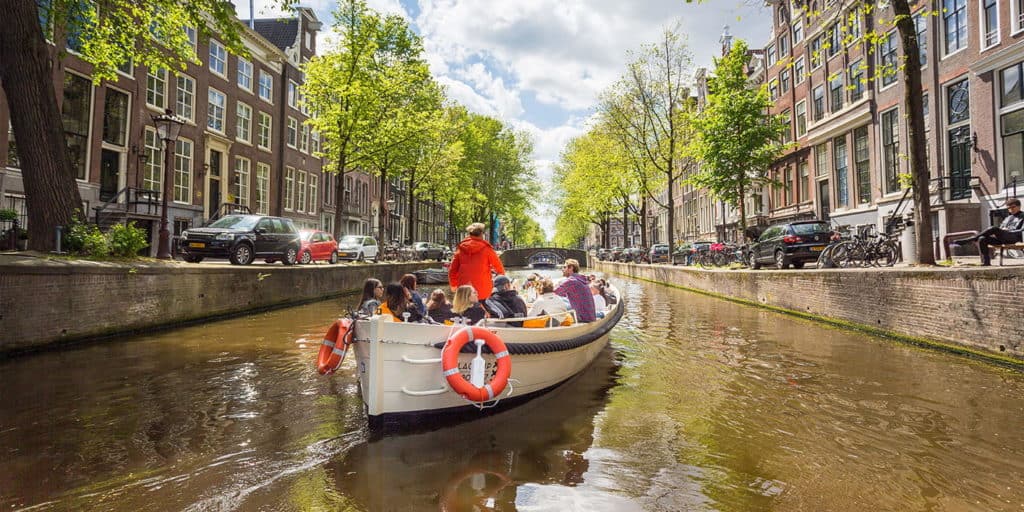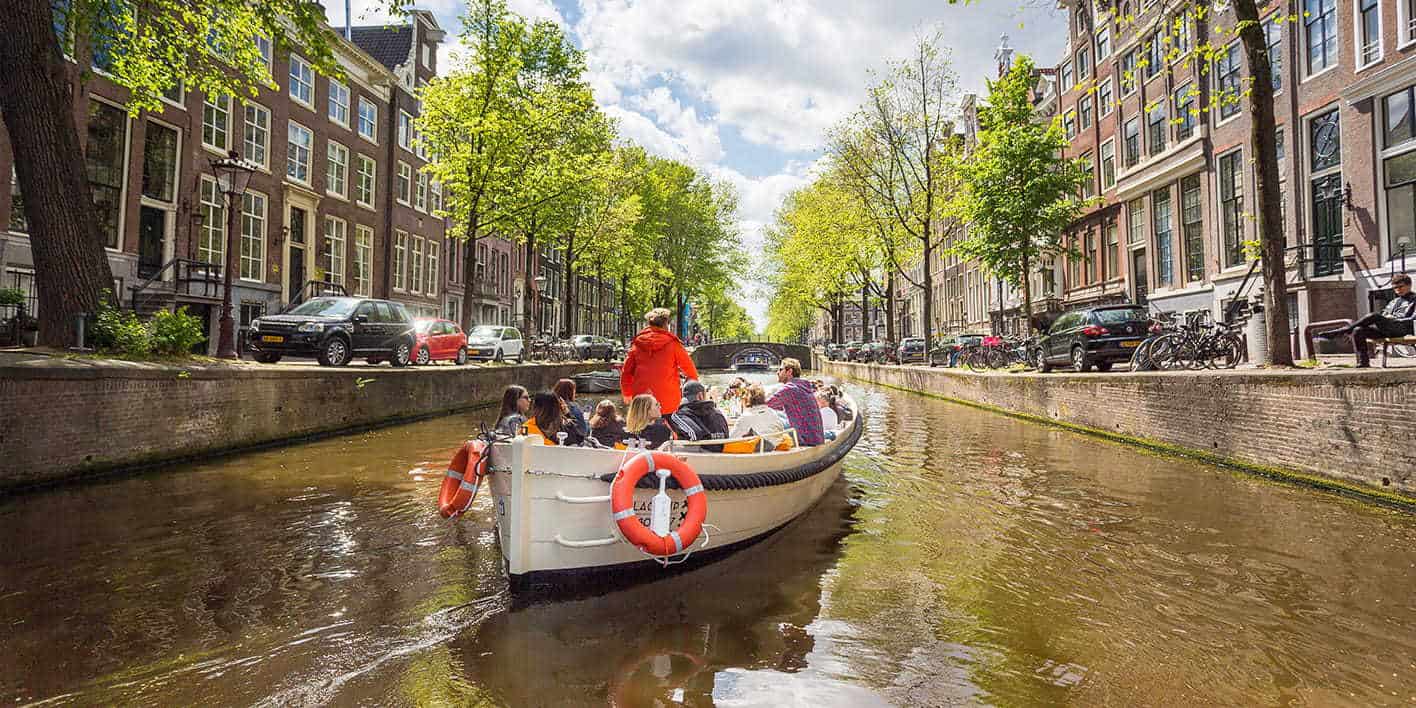 Luxury canal cruise Amsterdam
Central Station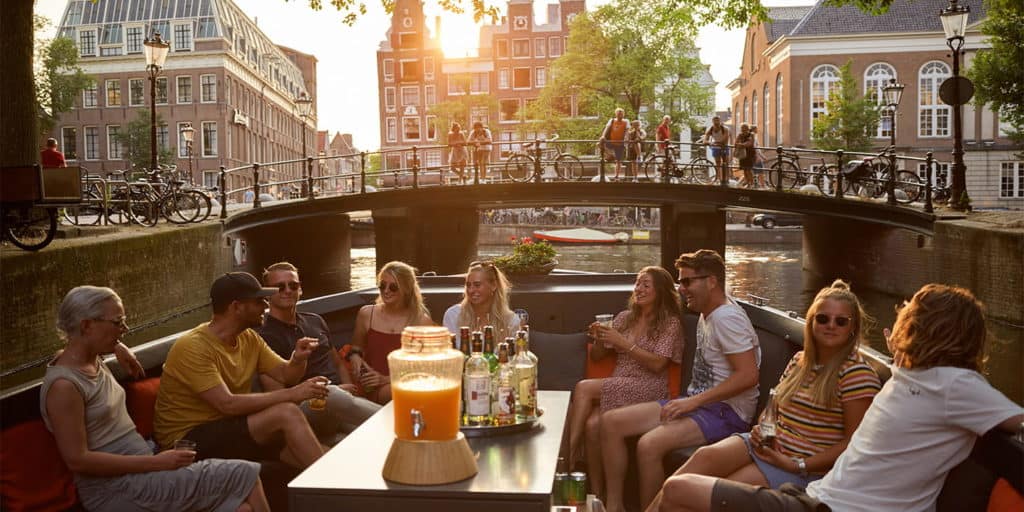 Luxury canal cruise Amsterdam
Anne Frank House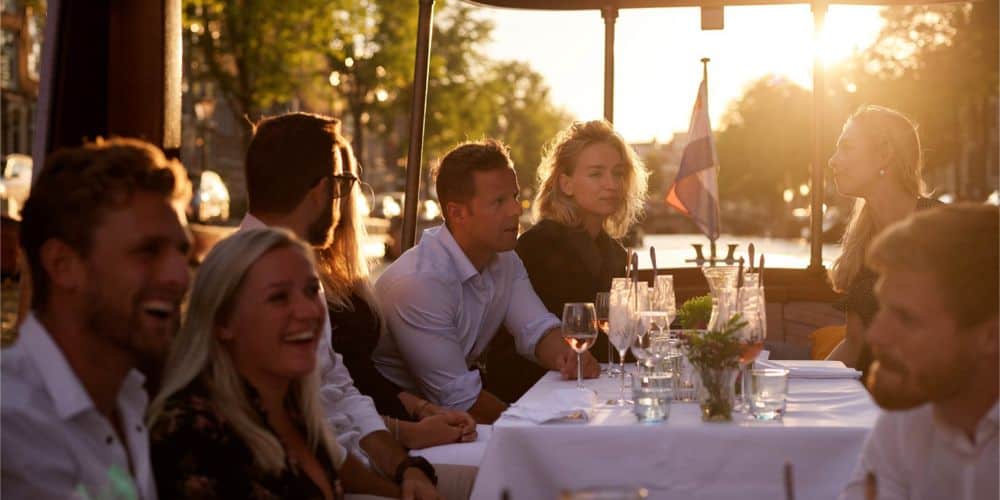 Luxury all inclusive cruise Amsterdam
Anne Frank House
Beer, wine & soft drinks unlimited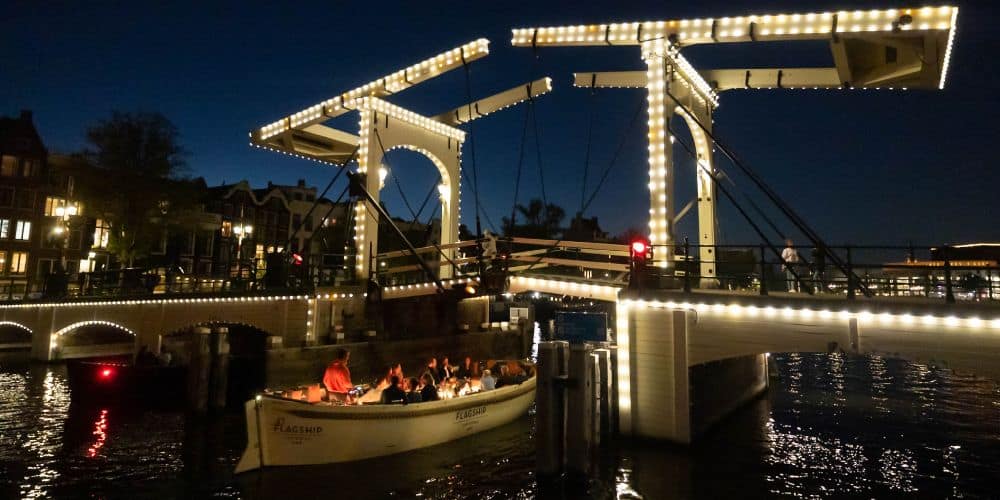 Luxury evening canal cruise Amsterdam
Anne Frank House
How are our outings? Hear it from someone else.
About our canal cruises in Amsterdam
Our eco-friendly electric boats make for a peaceful Amsterdam canal cruise, so you can sit back and relax. But keep your eyes open! There is much to see and hear in this beautiful city. Make yourself comfortable with a drink and enjoy the day with your friends or family. Watch the video below for an impression.
Local Amsterdam tour guide
While you sit and enjoy everything the city has to offer, you will hear all about the history and current affairs from our local skippers. They share the secrets of the city and where their favorite restaurants, bars and hidden gems are. If you have any questions, let them know. Our skippers are happy to share their knowledge of the city!
Luxury sloops and saloon boats
Our cruises are on luxurious, small and cozy open boats and classic saloon boats. The comfortable seats and cushions ensure a pleasant journey! These trips are carried out by our partner Flagship. So when you're at the dock, then look for the people in the orange shirts.
Drinks and snacks
There are always a broad arrange of drinks and food available on board. Depending on the type of cruise food and drinks are included or separately available. You haven't been in Amsterdam until you tried a bitterbal!
Departure locations
The tours depart from different locations in the city, depending on the cruise you are going on. The tour regularly starts at the Anne Frank house. You can find this information on the page of the Amsterdam canal cruise. Make sure to look for our partner Flagship in the port.
Highlights of the luxury canal cruise Amsterdam
There is so much to see and do in Amsterdam! And that starts, of course, with the Amsterdam canals, which are on the UNESCO World Heritage List. It may be difficult to make a decision about what to do. That's also why a boat trip is a great way to spend the day, you can see so much in a short time and you won't even get tired. But what can you see on our boat trips? Here are some things you may see.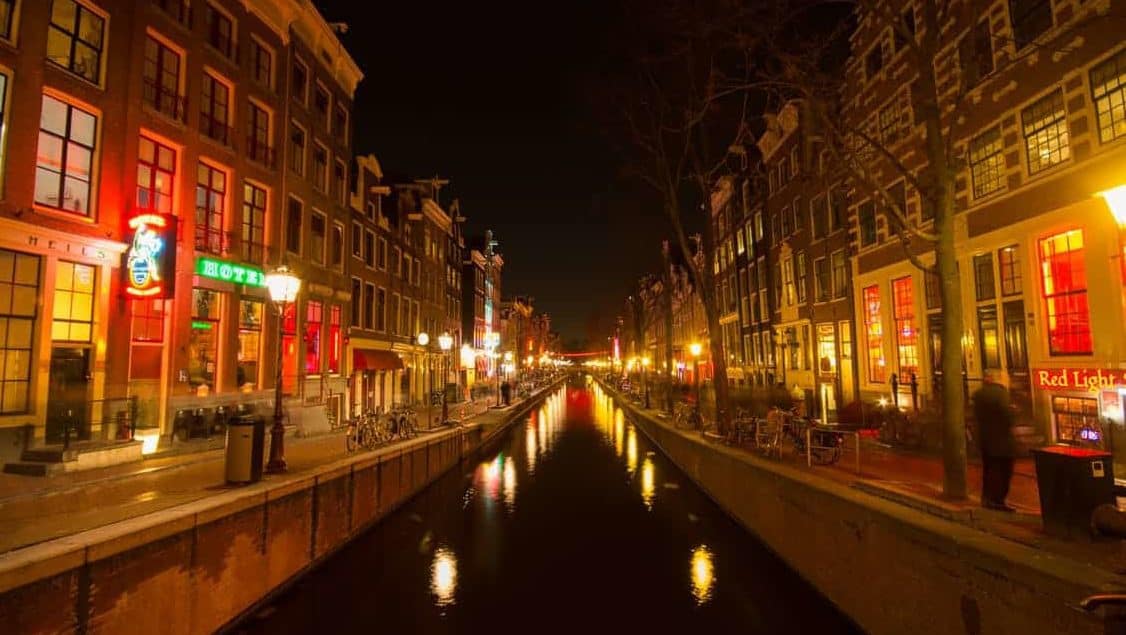 The red light disctrict
Everyone knows the famous red light district in Amsterdam and for good reason. It really is a unique and special place in the city. And the safest place in all of Amsterdam.
Keizersgracht
This is the canal that cuts across the city, making it very popular with tourists from all over the world. It has a spectacular view of beautiful bridges and mansions. Definitely a place to see before you go home.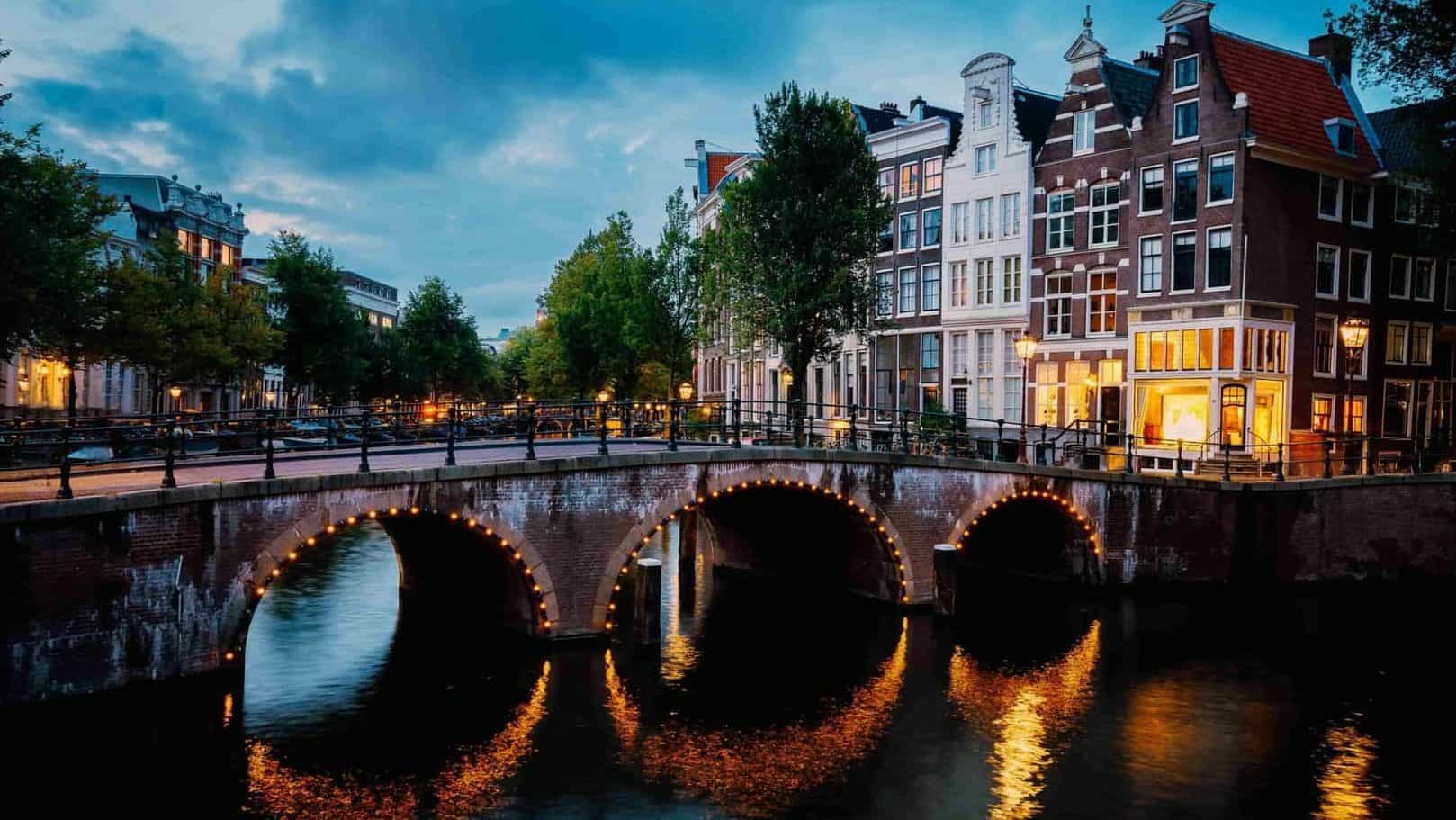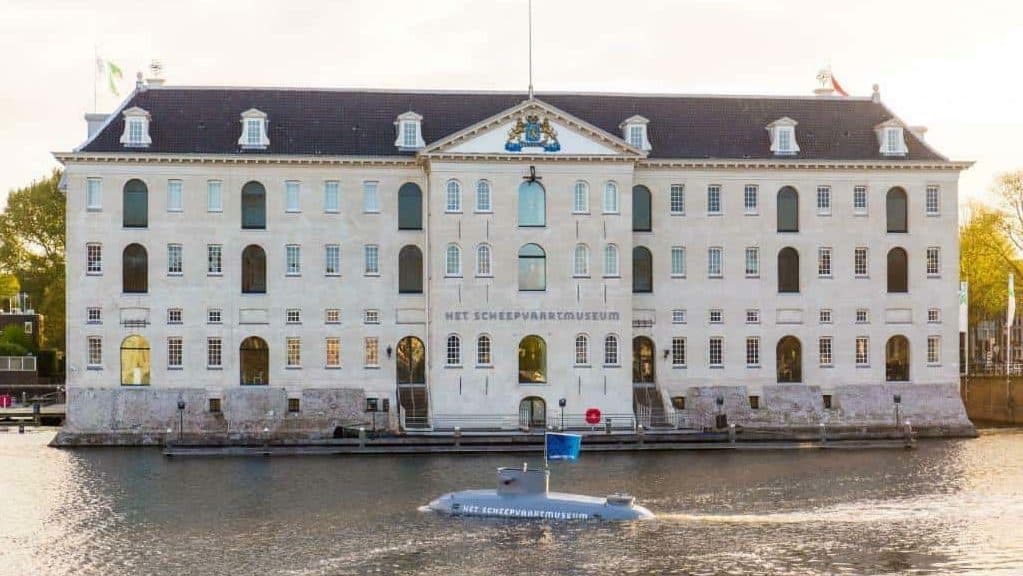 Maritime museum
The Maritime Museum has one of the world's largest maritime collections with around 400,000 objects. It is also a spectacular building to see from the canals. You can learn everything about Dutch shipping history here.
Magere brug
The Magere Brug is one of the most beautiful bridges in Amsterdam. Just look for a big white bridge over the canals. At night it dims with all the lights and gives a very romantic view. No wonder so many people want to take a picture of this iconic bridge.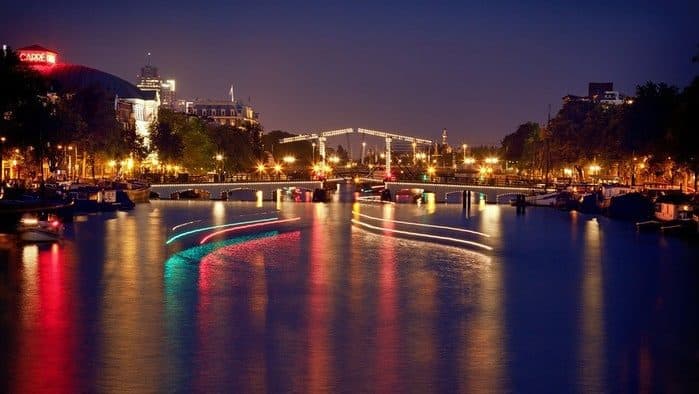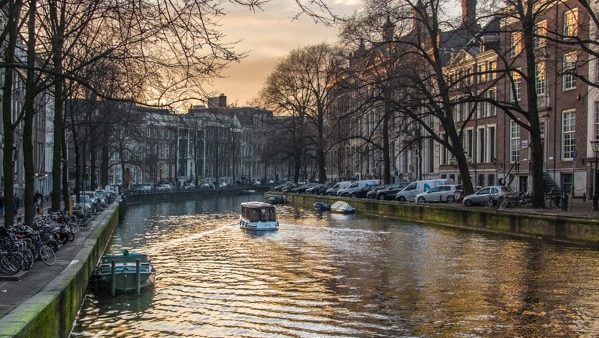 De gouden bocht
The Gouden Bocht is known for its grand mansions built in the 17th century in the Dutch Golden Age. The Netherlands was doing very well around this time and Amsterdam was the center of this success. These mansions were built by the wealthy. These houses are very characteristic of Amsterdam.
Rent a private boat
Boat rental Amsterdam? Check out our private boat rental options. Check out our private boat rental options.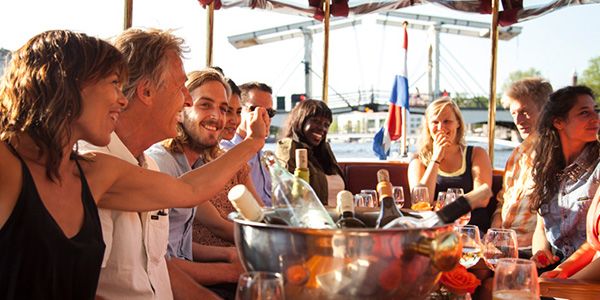 Buy your tickets
Buy your canal cruise tickets online via the button below.
Frequently Asked Questions – FAQ
Do you have any questions? View our FAQ or contact us. We're here to help.