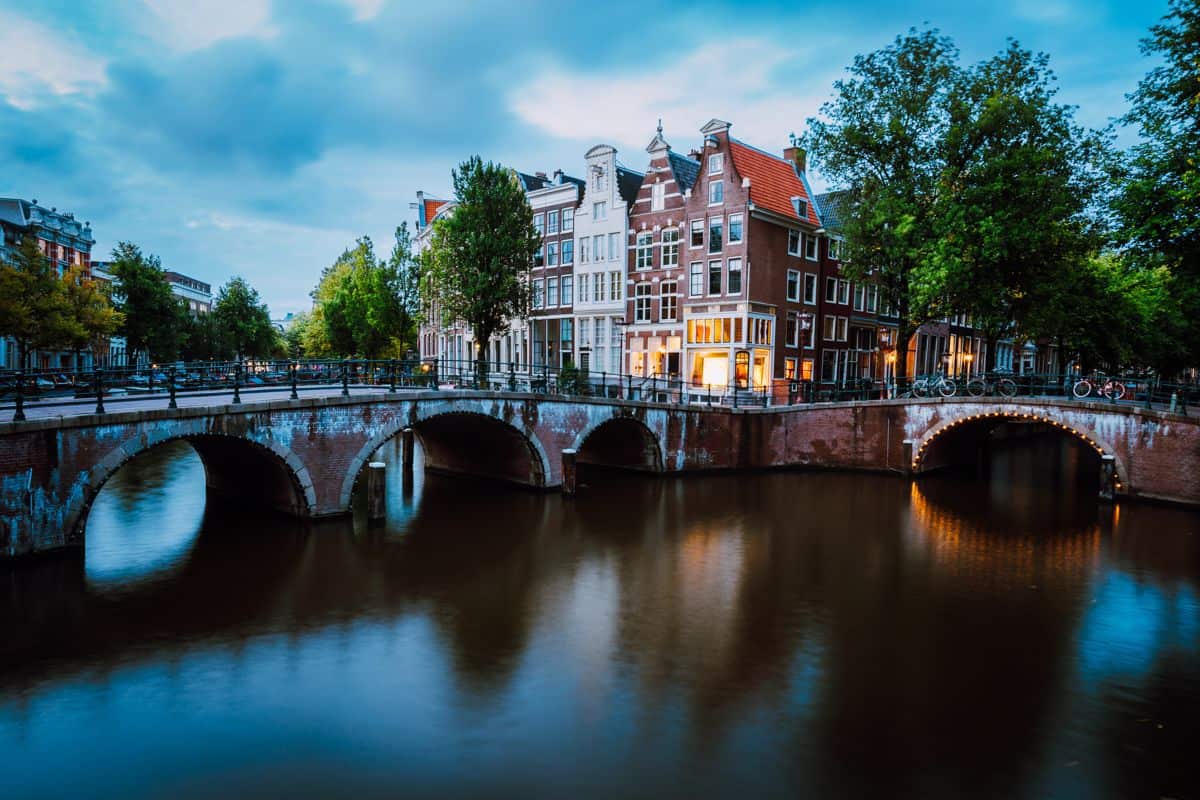 25 Amazing Things to Do in Amsterdam in 2023
If you're seeking an unforgettable adventure, Amsterdam is the city for you. With its rich history, vibrant arts scene, world-renowned museums, and delightful culinary experiences, there's something for everyone in this charming European gem. Ready to discover the best things to do in Amsterdam in 2023? Let's dive in!
Key Takeaways
Explore Amsterdam's unique art scene, parks & gardens, cultural hotspots and more!
Take a tour of the Red Light District or cruise the canals to see stunning architecture.
Indulge in Dutch delicacies, craft beer and sweet treats, plus take day trips to nearby Haarlem for an escape from city life.
Discover the Art Scene
As one of the world's cultural hotspots, Amsterdam boasts an impressive array of art museums and galleries. From the masterpieces of Van Gogh and Rembrandt to cutting-edge contemporary works, the city's art scene caters to all tastes and interests.
Consider diving into Amsterdam's rich art heritage by exploring its iconic museums.
Van Gogh Museum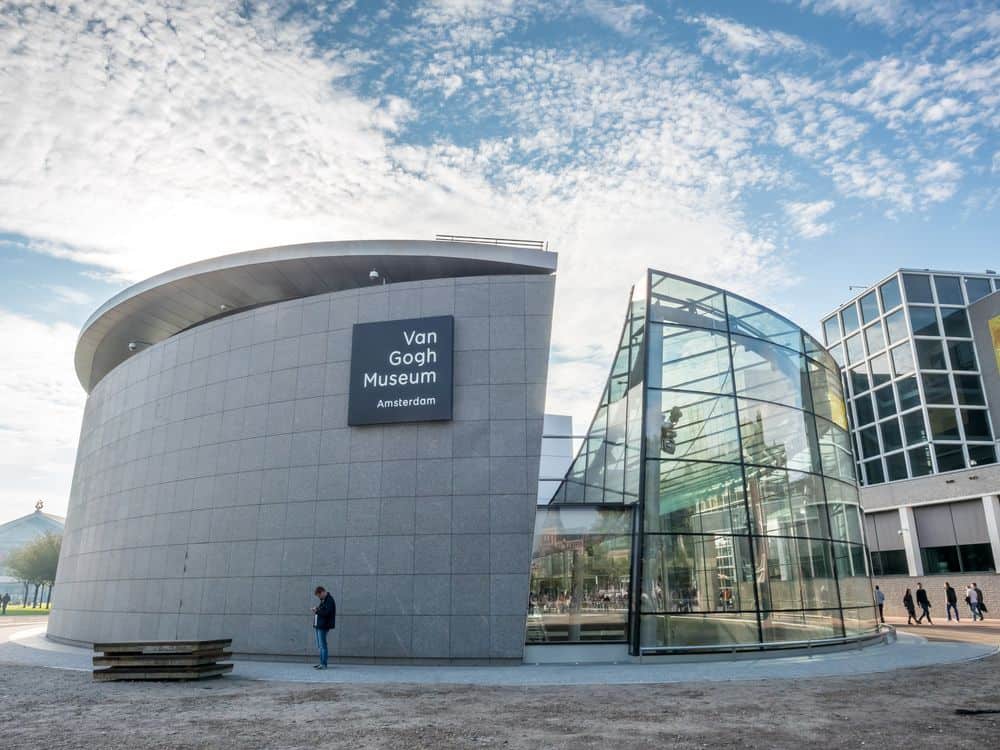 The Van Gogh Museum is a must-visit for any art lover. Home to the world's largest collection of Vincent van Gogh's works, this museum showcases the artist's life and artistic journey through his famous paintings, drawings, and letters.
Temporary exhibitions also highlight the works of other 19th-century artists, making it a captivating experience for all. Located next door to the Stedelijk Museum and Rijksmuseum, the Van Gogh Museum is easily accessible from Amsterdam's city centre.
Rijksmuseum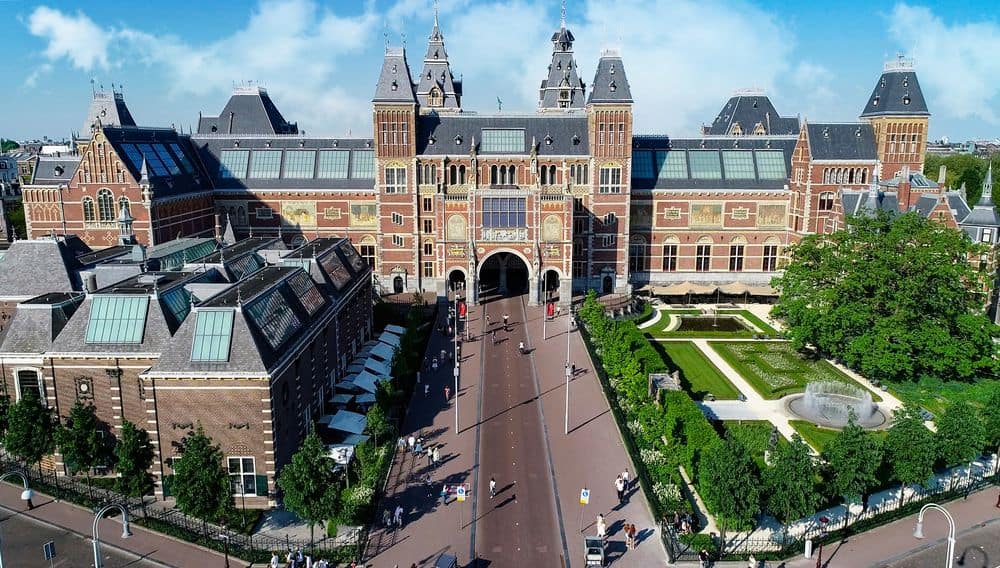 The Rijksmuseum is another must-see on your Amsterdam art tour. As the largest art museum in the Netherlands, it boasts an extensive collection of Dutch Golden Age masterpieces, including famous works by Rembrandt and other renowned artists. The museum's majestic buildings and stunning gardens add to its charm, making it a perfect destination for art enthusiasts.
Enhance your visit by opting for the available guided tours.
Stedelijk Museum
If modern and contemporary Dutch art is more your style, the Stedelijk Museum is the place to be. As one of the major museums in the Netherlands, the Stedelijk boasts an extensive collection of 20th and 21st-century art and design.
With a diverse range of exhibitions showcasing works by both established and upcoming artists, it's easy to lose yourself in the captivating world of contemporary art at the Stedelijk Museum.
Unwind in Parks and Gardens
Having explored Amsterdam's vibrant art scene, it's time to relax and reconnect with nature in the city's stunning parks and gardens. From the iconic Vondelpark to the lively Westerpark and the serene Hortus Botanicus, these green spaces offer a perfect respite from the hustle and bustle of city life.
Enjoy a leisurely stroll through the lush gardens of the Hortus Botanicus or indulge
Vondelpark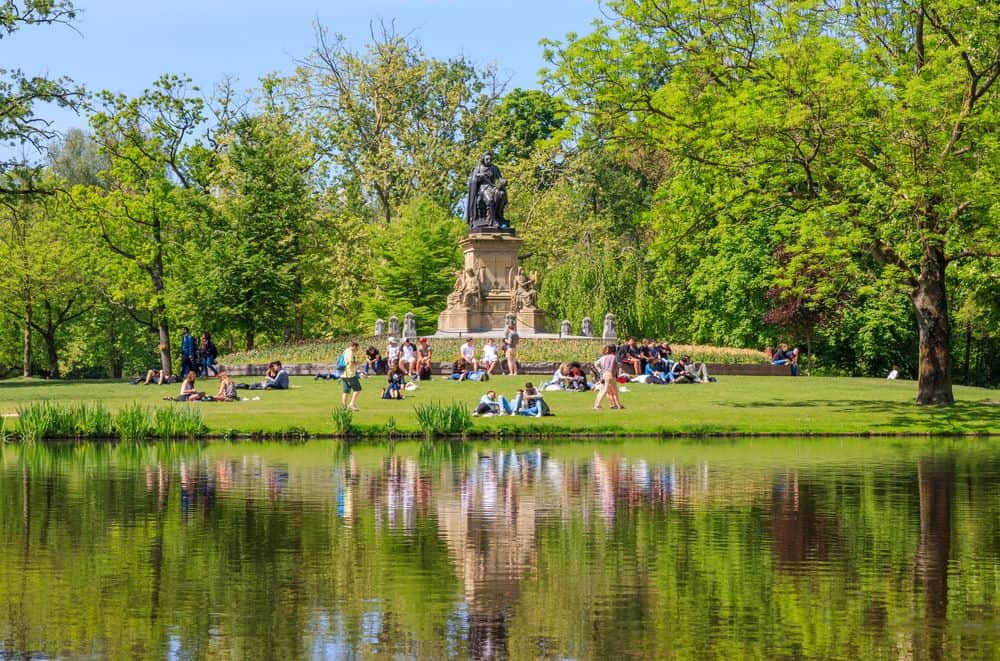 Vondelpark, the largest green area in Amsterdam, is a favorite among locals and tourists alike. It offers a variety of activities, including:
Jogging
Cycling
Picnicking
Enjoying live performances at the open-air theater
The park is open 24/7 and provides a picturesque setting for outdoor recreation.
Designed by landscape architect Jan David Zocher in 1865, Vondelpark boasts stunning scenery and charming sculptures, such as the Vondel Monument, making it an ideal spot for a leisurely stroll or a relaxing afternoon with friends.
Westerpark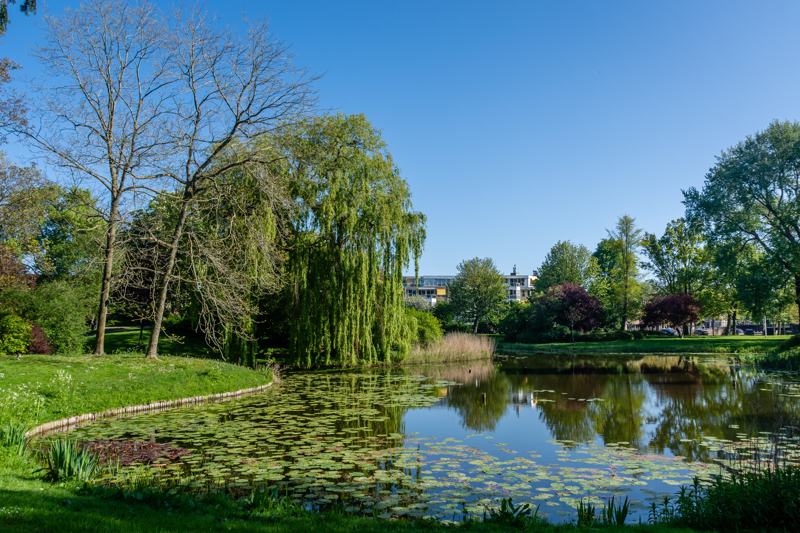 Seeking a one-of-a-kind park experience? Westerpark awaits you. Once a gas factory, this lively cultural village now offers:
A skate park
A playground
A petting zoo
A variety of events and festivals throughout the year
Easily accessible from the central station, Amsterdam Centraal Station, Westerpark is a popular destination for both locals and tourists seeking a mix of nature, culture, and entertainment.
Hortus Botanicus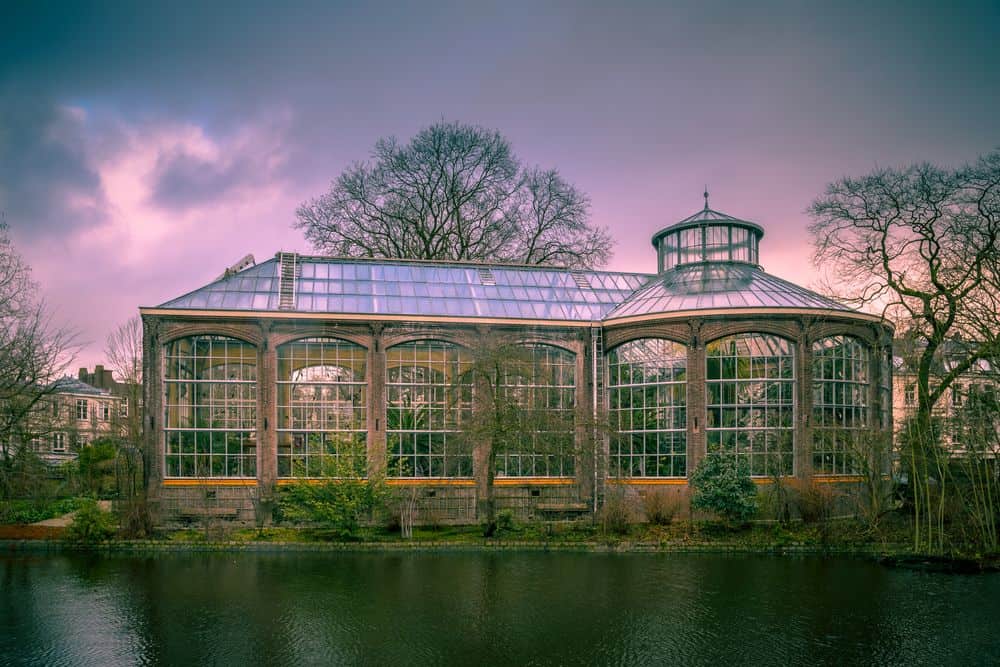 For a peaceful retreat, visit Hortus Botanicus, one of the oldest botanical gardens in the world. This tranquil oasis features an extensive collection of plants, trees, and flowers, as well as a butterfly greenhouse, providing a relaxing escape from the city's busy streets.
Wander the verdant paths and lose yourself in the beauty of nature at this enchanting garden.
Dive into History at Anne Frank House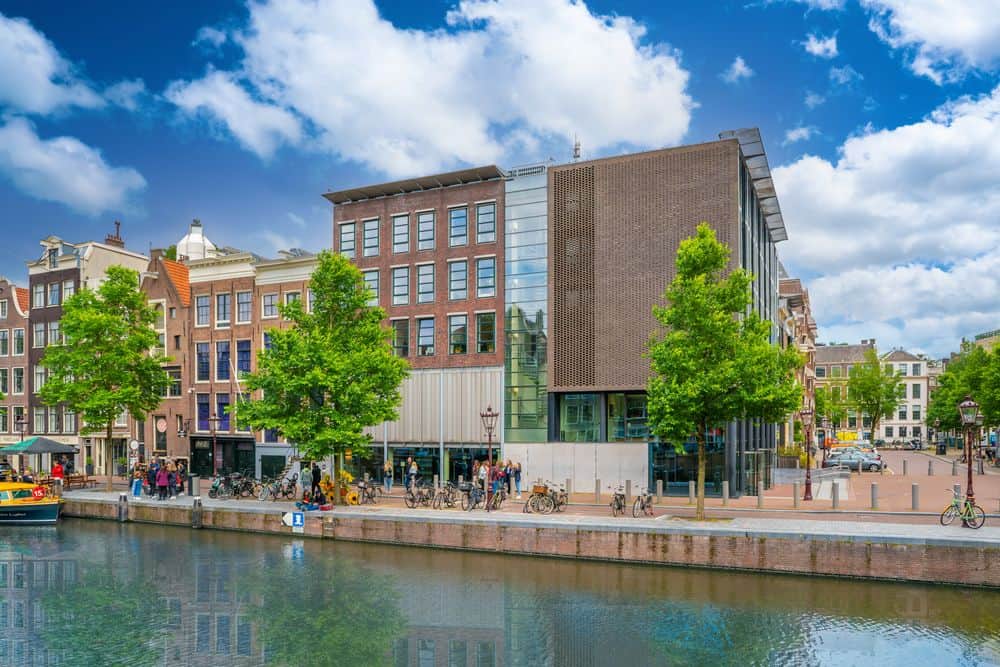 While Amsterdam's rich history permeates its many museums and landmarks, the Anne Frank House stands out as particularly poignant and powerful. This historic canal house-turned-museum is a testament to the Jewish persecution during World War II and the life of Anne Frank and her family in hiding.
The museum features photos, documents, and film clips that offer an intimate glimpse into their lives, reminding us of the importance of tolerance and respect for human rights.
Experience the Vibrant Jordaan Neighborhood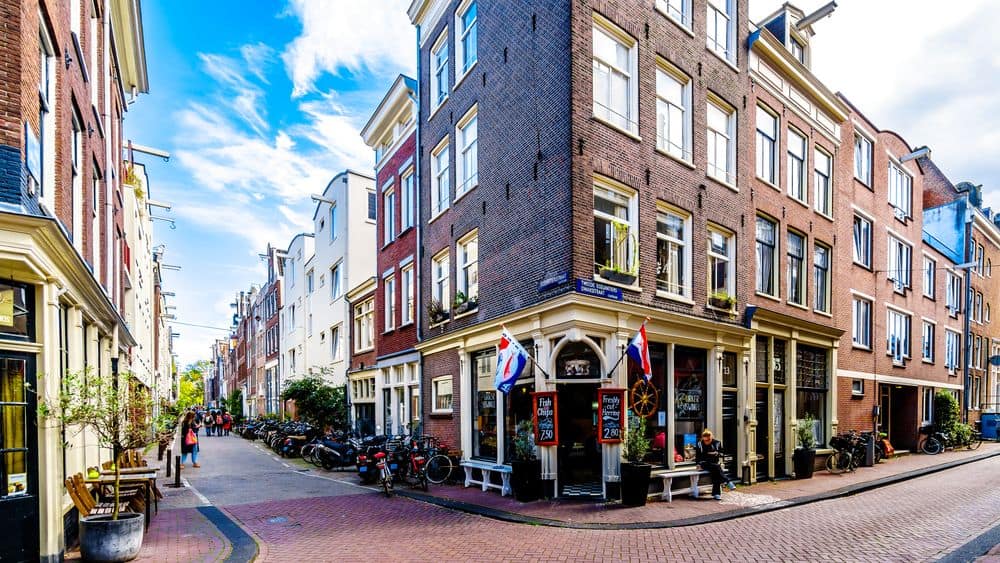 Renowned for its picturesque neighborhoods, Amsterdam's Jordaan district is particularly noteworthy. As one of the city's most famous areas, Jordaan is home to an array of:
Cozy cafes
Independent boutiques
Vintage stores
Artisanal food shops
Known as De Negen Straatjes, or the Nine Streets, this charming micro-neighborhood in Jordaan is perfect for a leisurely stroll or shopping spree. You might even discover hidden courtyard gardens called "hofjes," tucked away behind the houses, adding to the enchanting atmosphere of this vibrant neighborhood.
Cruise the Canals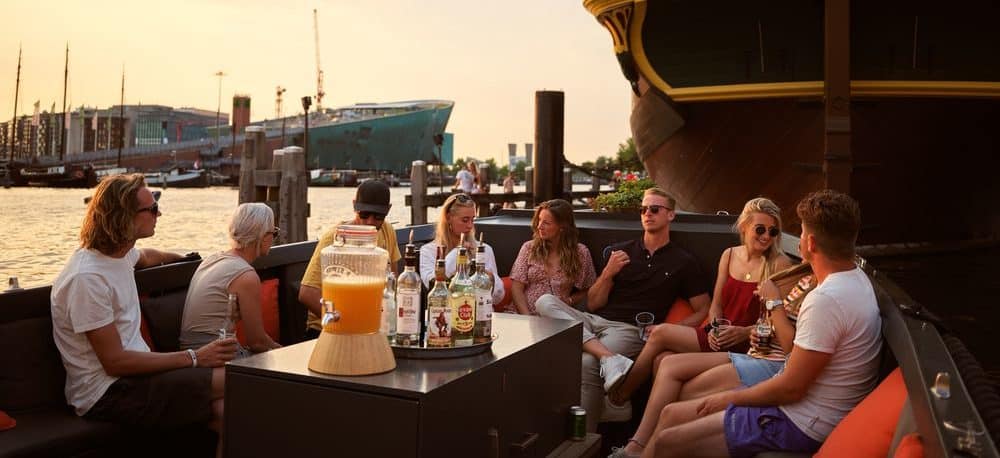 A canal cruise is an essential part of any Amsterdam trip. The city's iconic canals offer a unique perspective on its stunning architecture and rich history. From hop-on-hop-off sightseeing tours to romantic candlelit night cruises, there's a canal cruise for every taste and occasion.
Experience the magic of Amsterdam's waterways and create lasting memories as you glide along the city's picturesque canals.
Savor Dutch Delicacies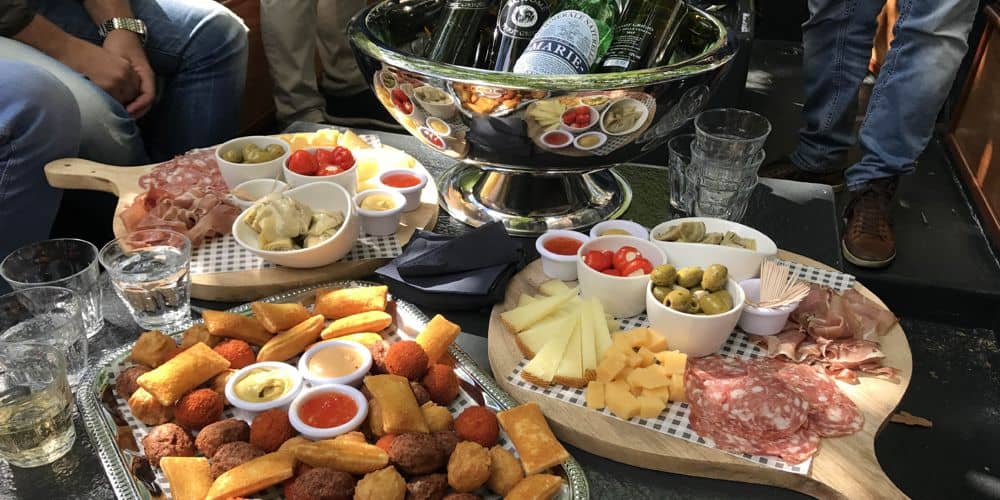 Food lovers will find Amsterdam a paradise, brimming with a variety of mouthwatering Dutch delicacies. From delicious cheeses like Edam and Gouda to uniquely Dutch snacks such as bitterballen and raw herring, there's a treat for every palate.
Don't miss the opportunity to taste these local favorites and immerse yourself in the city's culinary delights.
Explore the Red Light District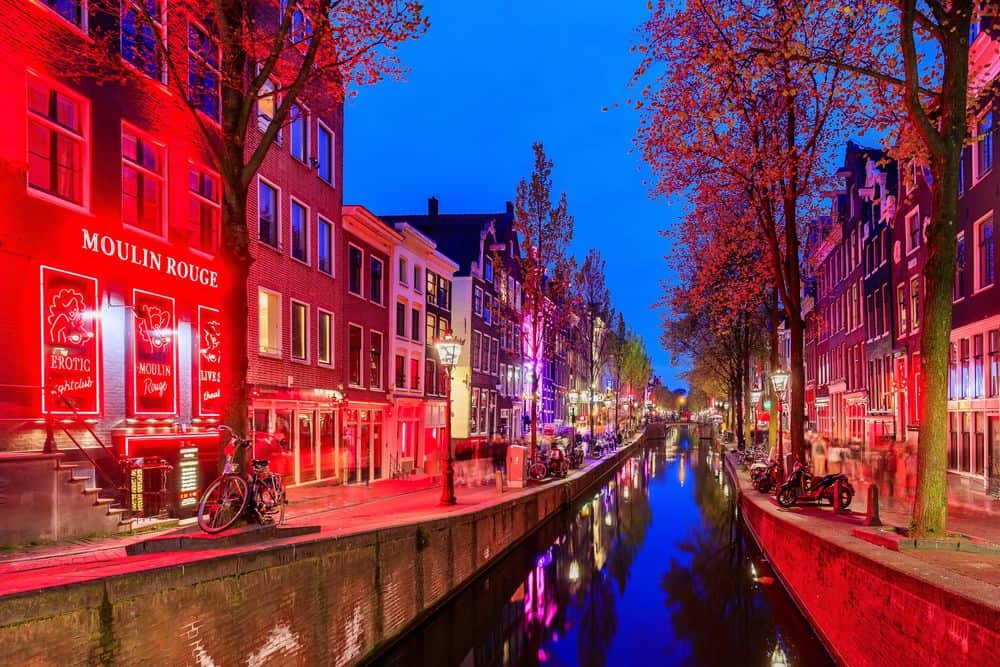 The Red Light District is perhaps one of Amsterdam's most unique and well-known areas. Known for its regulated prostitution, the district also offers a glimpse into the city's rich history and architecture.
Take a stroll through the narrow streets and admire the majestic buildings, historic churches, and squares that make the Red Light District a fascinating destination for visitors.
Shop at Local Markets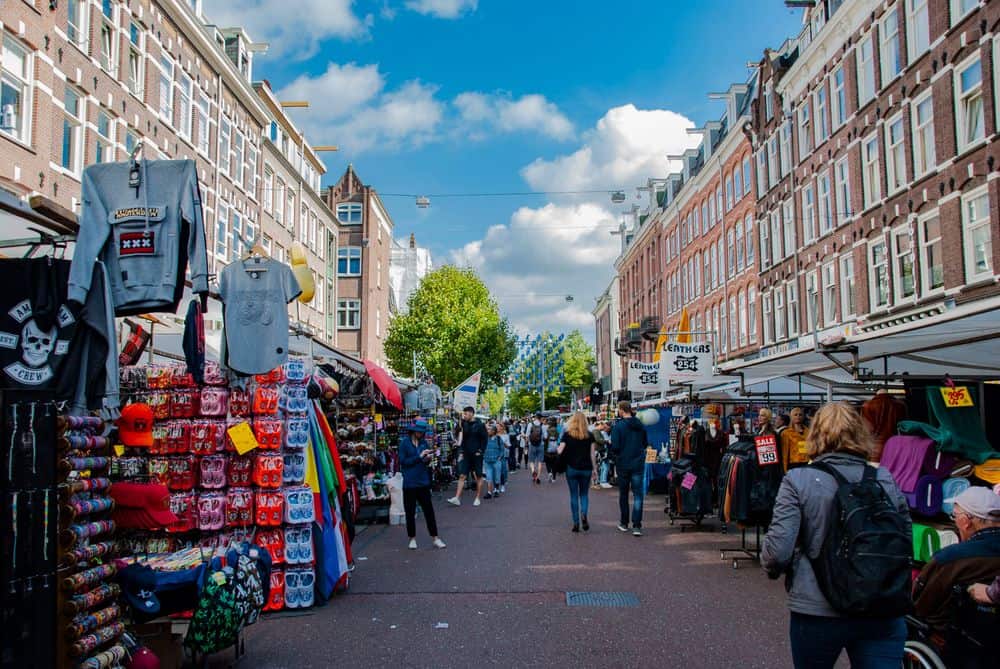 Amsterdam's local markets, boasting a diverse selection of food, fashion, antiques, and souvenirs, are a delight for shopping enthusiasts. From the bustling Albert Cuypmarkt to the charming Noordermarkt, these markets, including the occasional flea market, provide an authentic taste of Amsterdam's vibrant shopping scene.
Discover hidden treasures, indulge in tasty treats, and experience the city's lively atmosphere as you explore its markets.
Immerse Yourself in Cultural Hotspots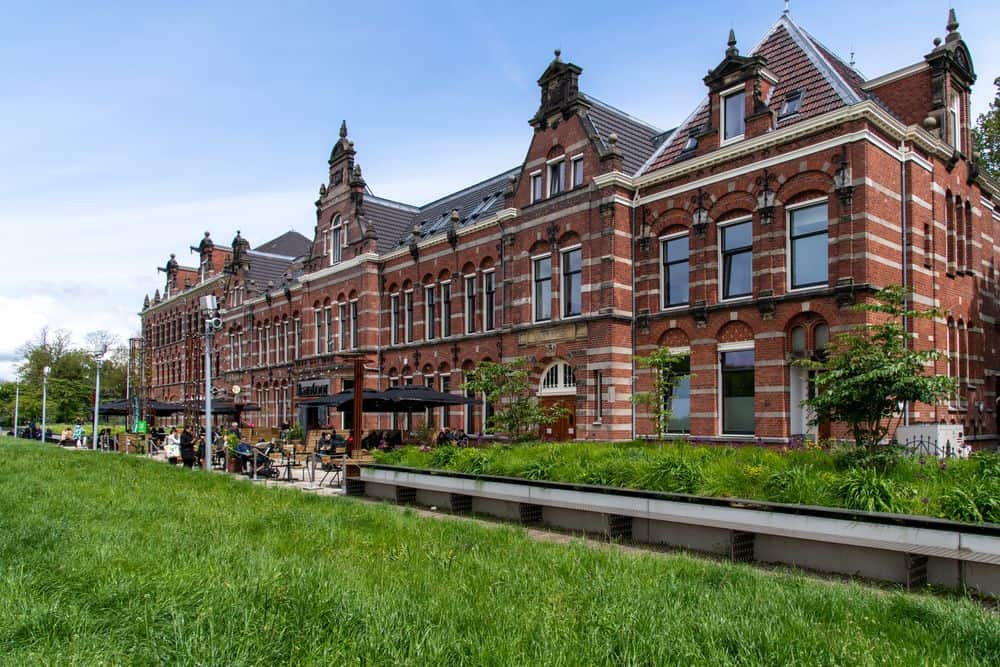 Amsterdam is a city of diverse cultural hotspots that cater to a variety of interests. Visit Westergasfabriek, one of Amsterdam's former industrial complexes transformed into a lively cultural village, or explore De Hallen, a multipurpose venue offering art, food, and entertainment under one roof.
From art house cinema venues to bars and restaurants, microbreweries, and exhibition spaces, these cultural hotspots serve as a thriving cultural hub, providing endless opportunities for discovery and enjoyment.
Cycle Around the City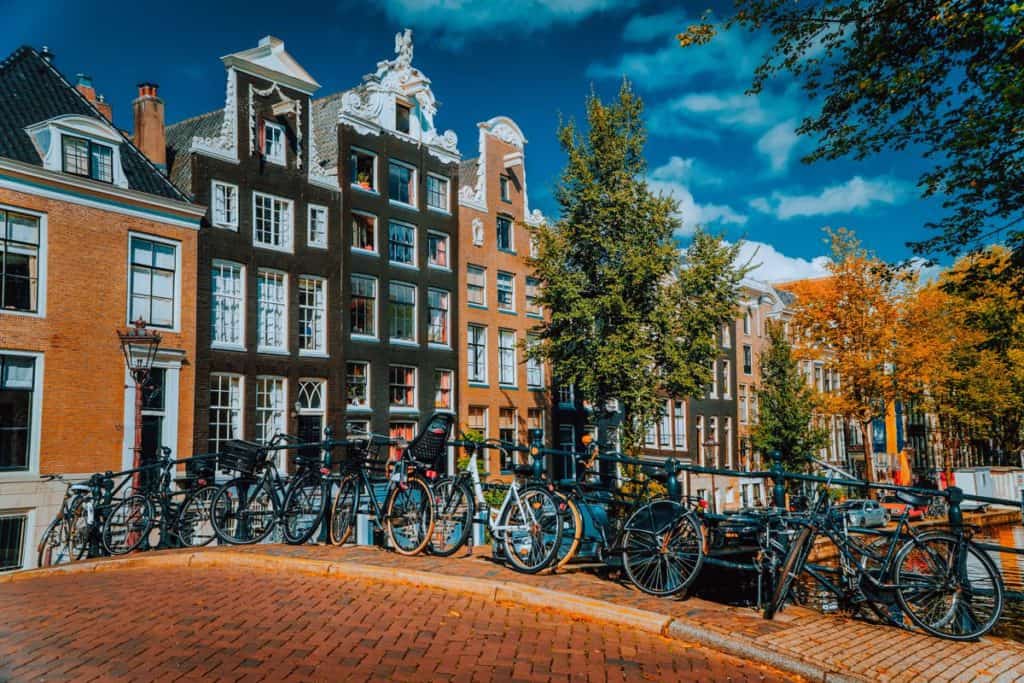 Not just a popular mode of transportation, cycling in Amsterdam also provides a fun and unique exploration method. Rent a bike and pedal through picturesque streets, uncovering hidden gems and experiencing the city like a local.
With dedicated bike lanes and easily accessible rental options, cycling in Amsterdam is a breeze, allowing you to immerse yourself in the city's enchanting atmosphere at your own pace.
Enjoy Panoramic Views at A'DAM Tower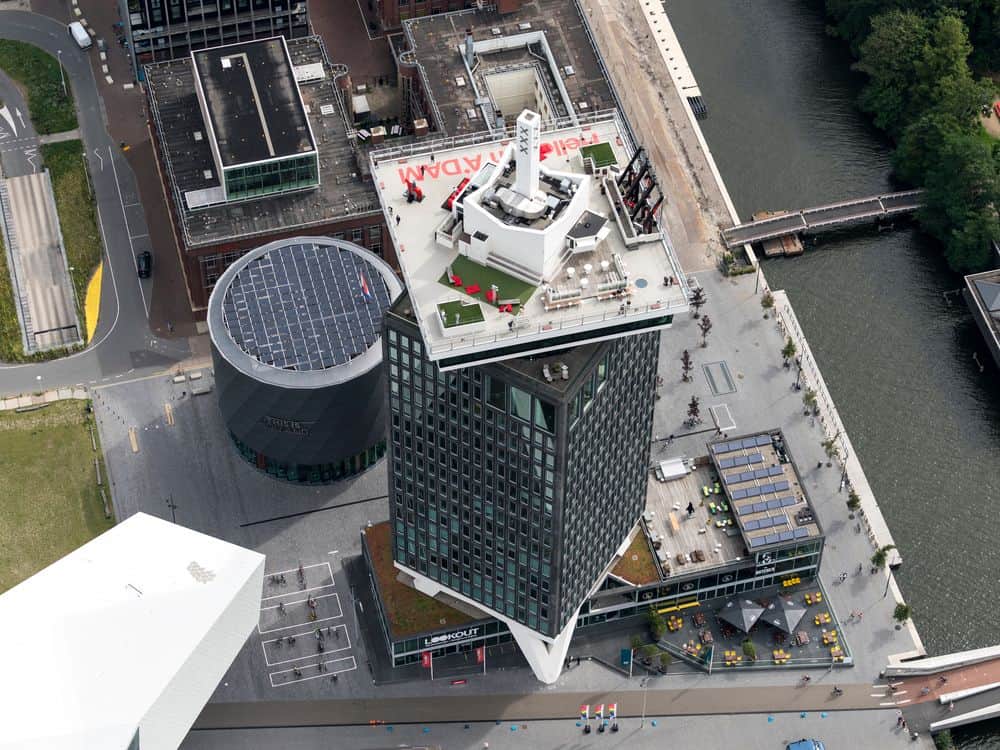 The A'DAM Tower, a 22-story building in Amsterdam North, offers the following attractions:
Europe's highest swing, Over the Edge
A rooftop terrace
Gourmet restaurants
A sky bar
Visitors can also enjoy breathtaking city views from the tower.
Whether you dare to take a ride on the thrilling swing or simply enjoy a drink with a view, the A'DAM Tower offers an unforgettable experience with unparalleled vistas of the city.
Delve into Dutch History at Royal Palace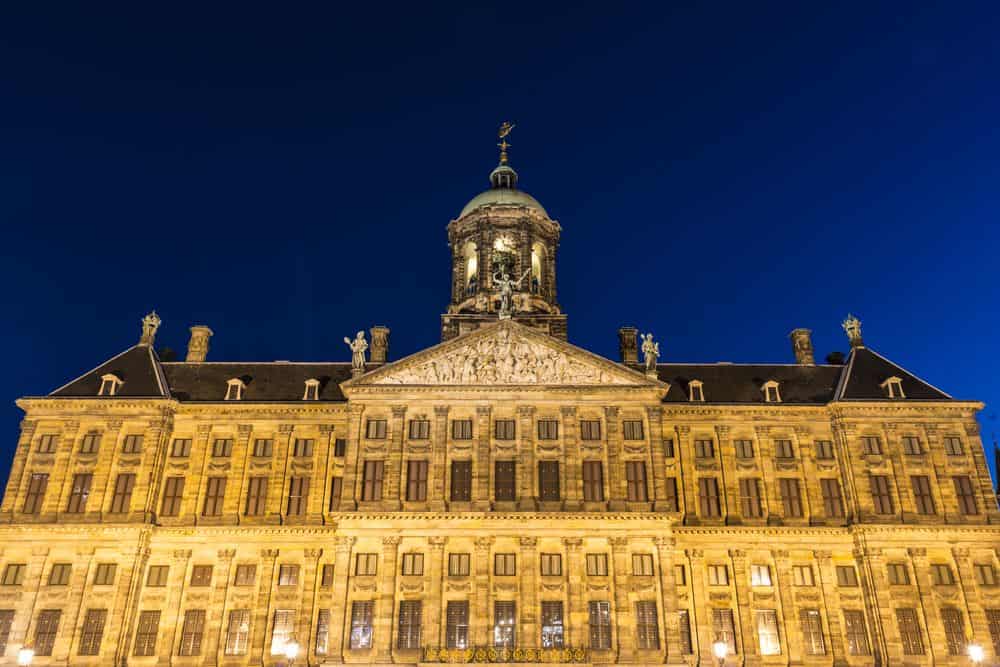 Step back in time and delve into Dutch history by visiting the Royal Palace, an architectural gem located in Dam Square. Originally built as the city's town hall in the 17th century, the palace showcases stunning architecture and art collections that tell the story of the Netherlands' royal past.
A visit to the Royal Palace offers a fascinating glimpse into the city's rich history and heritage.
Taste Local Brews
With a thriving craft beer scene, Amsterdam, home to local breweries like Brouwerij 't IJ and IJ Brewery, offers guided tours and tastings. Sample some of the city's finest brews, from rich stouts to refreshing IPAs, and learn about the brewing process and the history of beer in the Netherlands.
With a wide variety of local beers to try, you're sure to find a new favorite during your visit.
Uncover Hidden Gems at Begijnhof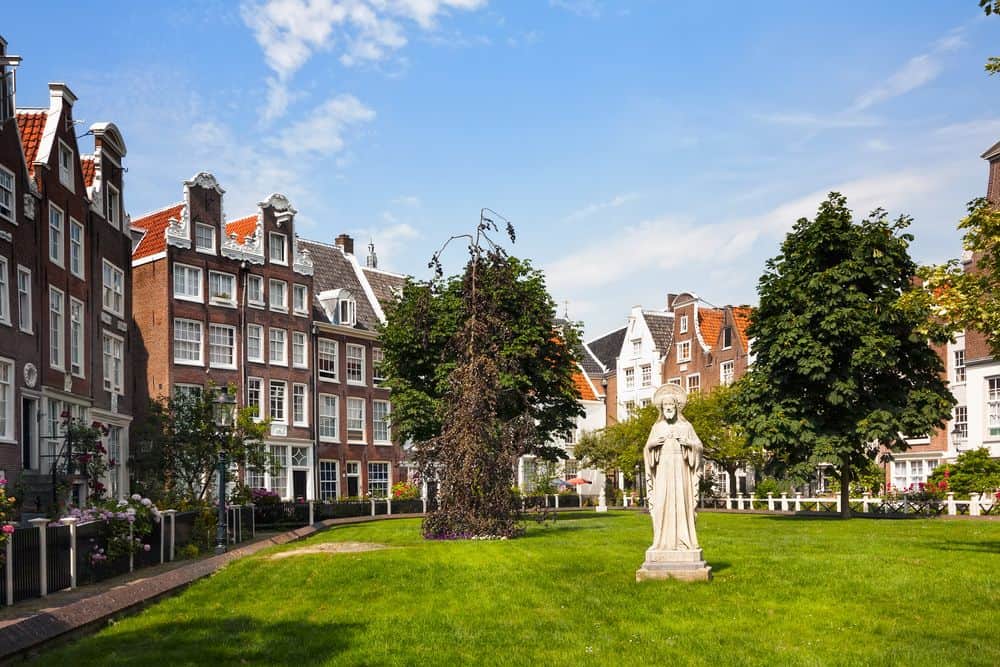 Begijnhof is among the many hidden gems to be found in Amsterdam. Tucked away in the city center, this secluded courtyard is home to historic almshouses and churches, providing a peaceful escape from the bustling streets.
Step back in time as you explore this charming oasis, marveling at the beautiful architecture and serene atmosphere that makes Begijnhof a truly unique destination.
Experience the Heineken Experience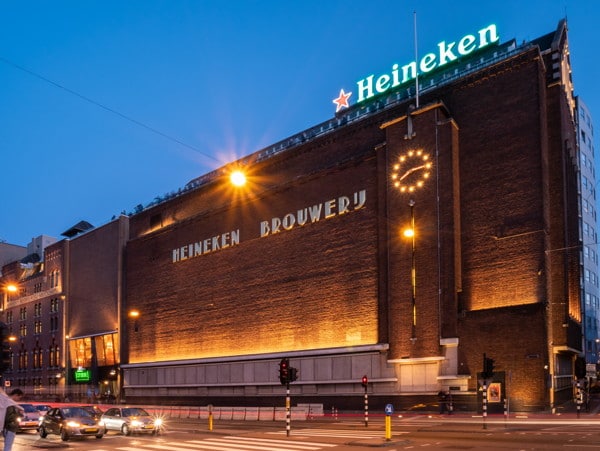 Rejoice, beer enthusiasts! A must-visit attraction awaits you – The Heineken Experience, an interactive tour of the renowned brewery. Learn about Heineken's history, brewing process, and innovations as you make your way through the tour, culminating in a beer tasting to delight your taste buds.
With its engaging exhibits and expertly crafted cocktails, the Heineken Experience is a treat for all the senses.
Visit the Dutch Resistance Museum
The Dutch Resistance Museum is a powerful testament to the resilience and courage of the Dutch people during World War II. Through photos, documents, and film clips, the museum tells the story of the Dutch resistance movement and the struggles they faced under Nazi occupation.
A visit to the Dutch Resistance Museum is a poignant reminder of the importance of standing up for what's right in the face of adversity.
Take a Day Trip to Zaanse Schans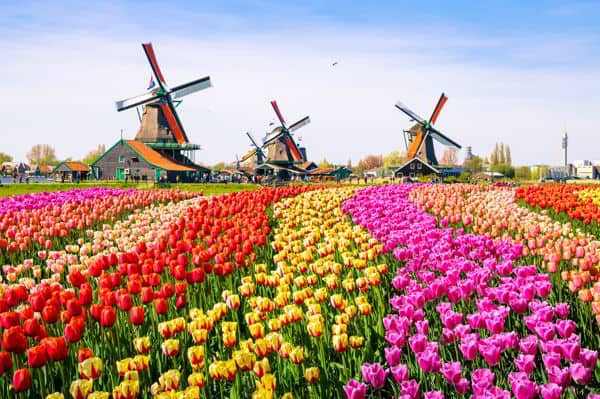 Just a short trip from Amsterdam, the picturesque town of Zaanse Schans offers a delightful glimpse into traditional Dutch culture. With its charming windmills, cheese-making demonstrations, and clog-making history, Zaanse Schans is an ideal day trip destination for those seeking a taste of the Netherlands' past.
Explore this enchanting town and immerse yourself in the beauty and charm of its historic attractions.
Relax at Urban Beaches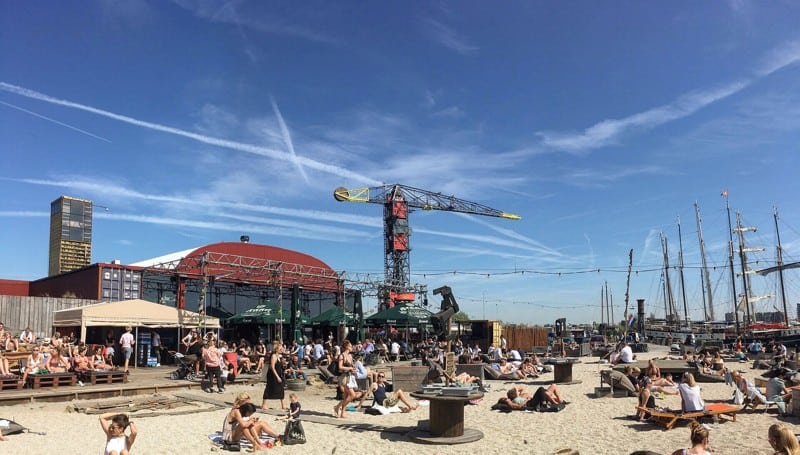 When the time comes to unwind, consider visiting one of Amsterdam's urban beach spots, like Blijburg aan Zee or Pllek. These laid-back locations offer a unique beach experience in the heart of the city, with swimming, sunbathing, and a relaxed atmosphere to enjoy.
Soak up the sun and experience Amsterdam's unique blend of city life and beachside relaxation at these urban retreats.
Discover House of Bols
The House of Bols, a cocktail museum offering interactive tours and expertly crafted cocktails, provides an unmistakably unique experience. Learn about the history of Bols, a famous Dutch spirits company, and explore the world of mixology through interactive exhibits and tastings.
Whether you're a cocktail connoisseur or simply curious, the House of Bols is sure to delight and inspire.
Explore NDSM Wharf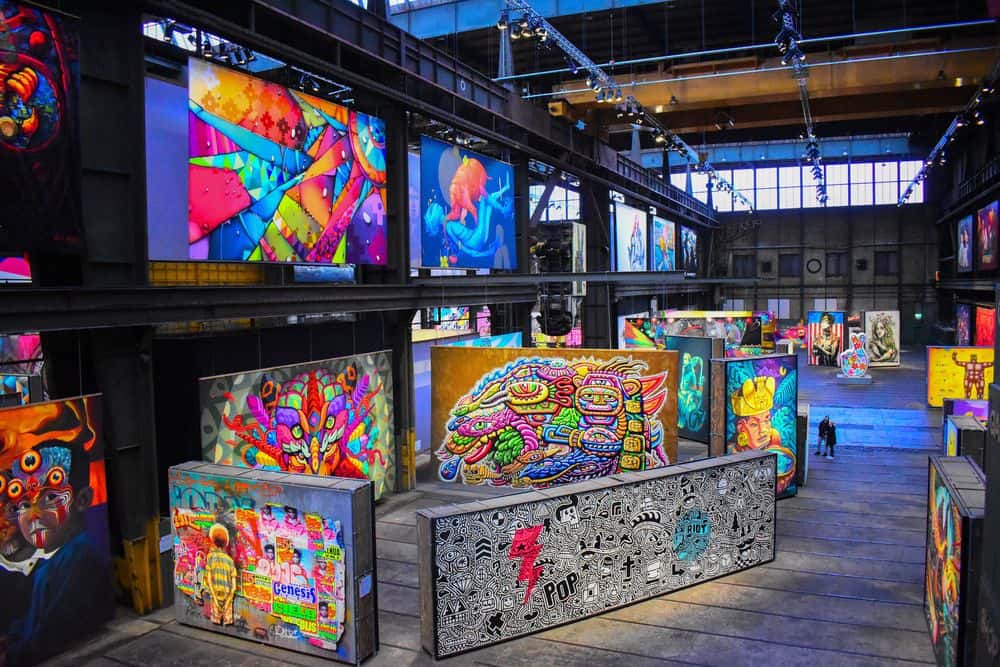 Venture to amsterdam noord and explore the industrial arts community of NDSM Wharf. This former shipyard, now home to former industrial buildings, is a vibrant creative hub, housing unique attractions like a street art museum and beach.
Discover the eclectic mix of art, food, and entertainment that NDSM Wharf has to offer, and experience a different side of Amsterdam that's just a short ferry ride away from the city center.
Admire Amsterdam's Architecture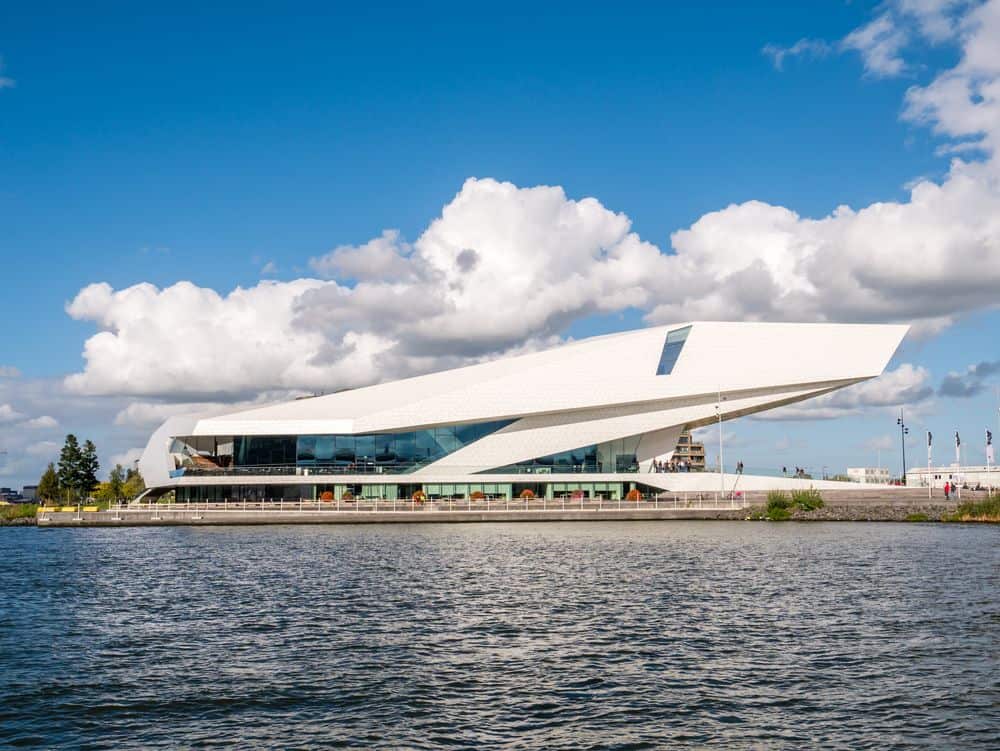 Ranging from historic canal houses to modern marvels such as the EYE Film Institute, Amsterdam's architecture offers a visual feast. Wander the city's picturesque streets and marvel at the diverse architectural styles on display, reflecting the rich history and culture of the Netherlands.
Whether you're a history buff or simply appreciate beautiful buildings, Amsterdam's architecture is sure to leave a lasting impression.
Enjoy Live Performances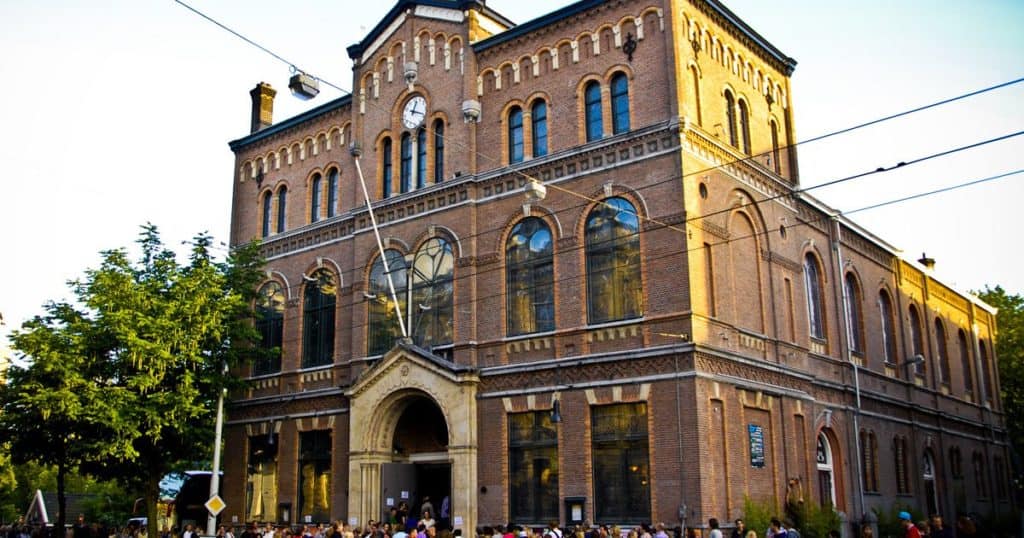 Experience the vibrant energy of Amsterdam's live performance scene, from diverse music venues to comedy clubs and theaters. Catch a concert at the iconic Paradiso, laugh out loud at Boom Chicago's comedy shows, or enjoy a night of theater at one of the city's many venues.
With a wealth of live performances to choose from, there's always something happening in Amsterdam to keep you entertained.
Indulge in Sweet Treats
Craving something sweet? Visit Van Stapele, known for its famous cookies, or create your own customizable chocolate bar at Tony's Chocolonely's Super Store.
Indulge in these delightful sweet treats and savor the irresistible flavors of Amsterdam's culinary scene. After all, there's always room for dessert!
Venture to Nearby Haarlem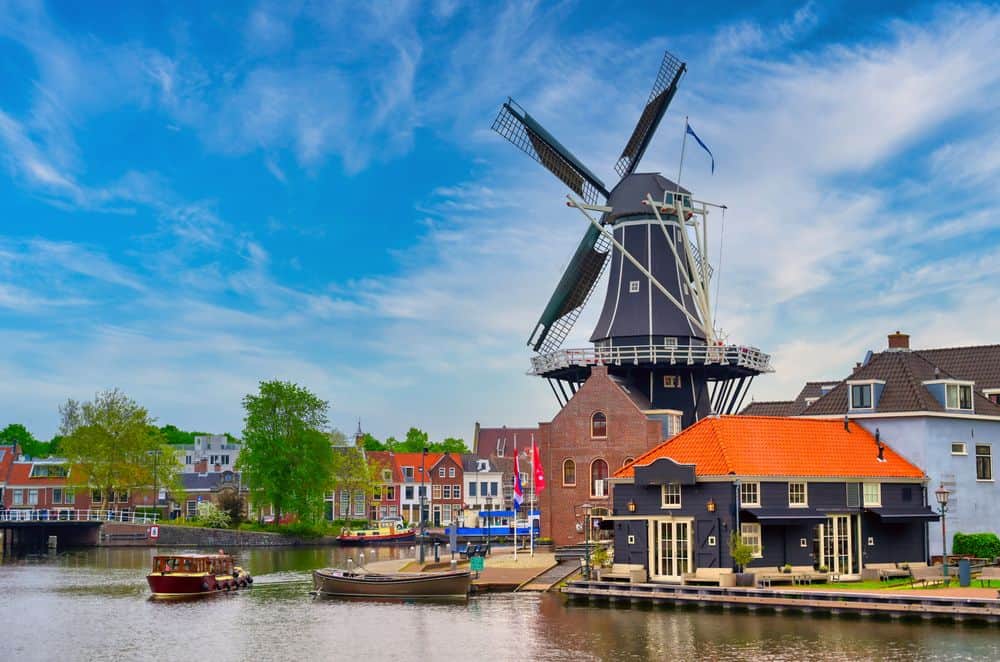 For a change of scenery, take a short 20-minute trip outside of Amsterdam to the charming city of Haarlem. With its beautiful architecture, fascinating museums, and relaxed atmosphere, Haarlem offers a delightful escape from the bustling streets of Amsterdam.
Discover the city's hidden gems and experience the warmth and charm of this nearby Dutch haven, with its rich history rooted in Dutch colonies.
Summary
From its world-famous art museums and historic landmarks to its charming neighborhoods and vibrant cultural hotspots, Amsterdam is a city that truly has it all. Whether you're a history buff, art enthusiast, foodie, or simply looking for a relaxing getaway, the Dutch capital offers an unforgettable experience for every traveler. So pack your bags and embark on a journey to discover the amazing things to do in Amsterdam in 2023!
Frequently Asked Questions
Is it worth going to Amsterdam for 3 days?
Definitely! Amsterdam is the perfect destination for a short 3-day trip, and you'll easily be able to check off all the top attractions from your list. So go ahead and plan that getaway to Amsterdam and make some great memories!
Is Amsterdam very expensive?
Yes, Amsterdam is expensive – it's one of Europe's priciest city breaks destinations according to the UK Post Office, and consistently ranks highly in international cost-of-living indexes. Property prices have soared as a result of the Covid pandemic and the war in Ukraine, making visiting the city more costly.
Is 2 days enough for Amsterdam?
Two days is definitely enough to explore one of Amsterdam's world-famous museums! A 30-minute walk along the canal from the Jordaan will take you straight to Museum Square where many of them are located. From the Rijksmuseum to the Van Gogh Museum, there is something for everyone. Whether you're interested in art, history, or science, you
Can you just walk around Amsterdam?
Exploring Amsterdam by foot is easy and rewarding – just make sure to bring comfy shoes! The city centre is compact yet can get a little crowded at times.
What are the top art museums in Amsterdam?
The top art museums in Amsterdam are the Van Gogh Museum, the Rijksmuseum, and the Stedelijk Museum.
Similar articles
Every groom-to-be has the right to a fantastic bachelor's party. Finally alone with the men among themselves. This of course…
The day has come, your best friend is getting married! But now, you have the task to organise the bachelor party! You…