Bachelor party assignments for women
What great news, your girlfriend is getting married! As much as you can look forward to the most beautiful day of her life, as a friend the bachelor party might be just as much fun. Of course, this has to be done with fun bachelor party assignments for women. (assignments for men can be found here)
How do you organize a fun bachelor party? Choosing a fun day activity with matching assignments is important, especially because not all participants know each other well. If you still need inspiration, take a look at our bachelor outings Amsterdam bachelor party Haarlem or organize a bachelor party in 10 steps. But enough about that, back to the assignments.
Make sure you choose assignments that suit the future bride. Not everyone likes to have to walk around all day with shame on their cheeks. Quiet bride-to-be or tomboy? We have drawn up a list of assignments that you can use to put every type of bachelor in the spotlight, or at least in the spotlight.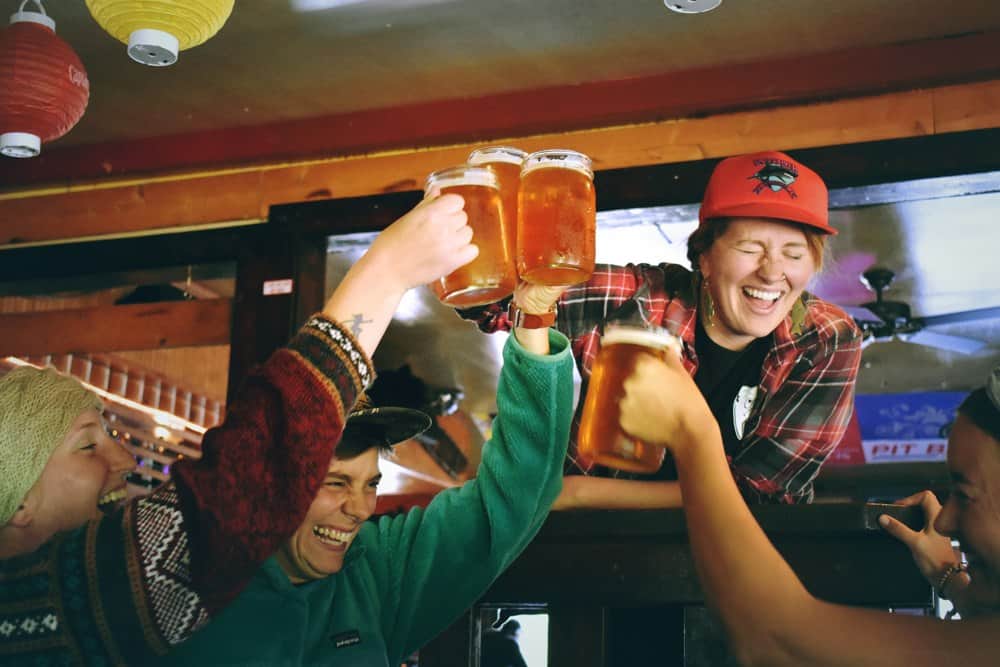 1. Drink to the groom
Of course, a bachelor party is not complete without a good dose of alcohol. A good way to loosen up the bride-to-be is to play the drinking game 'Drink the Groom'. Let's hope your girlfriend doesn't have a long first name for her future husband. The assignment goes as follows; For each letter of the groom's name, a suitable drink must be found. For example, if the groom's name is Jim, it means that; Jenever, Irish Cream (or a tasty Baileys) and a Malibu-Cola.
2. Lie or truth
The bachelor party is the opportunity to get to know both the future bride and her friends better. This assignment shows a completely different side of everyone. Everyone has to come up with a believable lie and a truth. Of course, this must all fit within the theme of a bachelor party. This means that lies and truths about virginity, one-night stands and special positions are not excluded. This assignment is therefore the ideal way to get to know everyone before the wedding.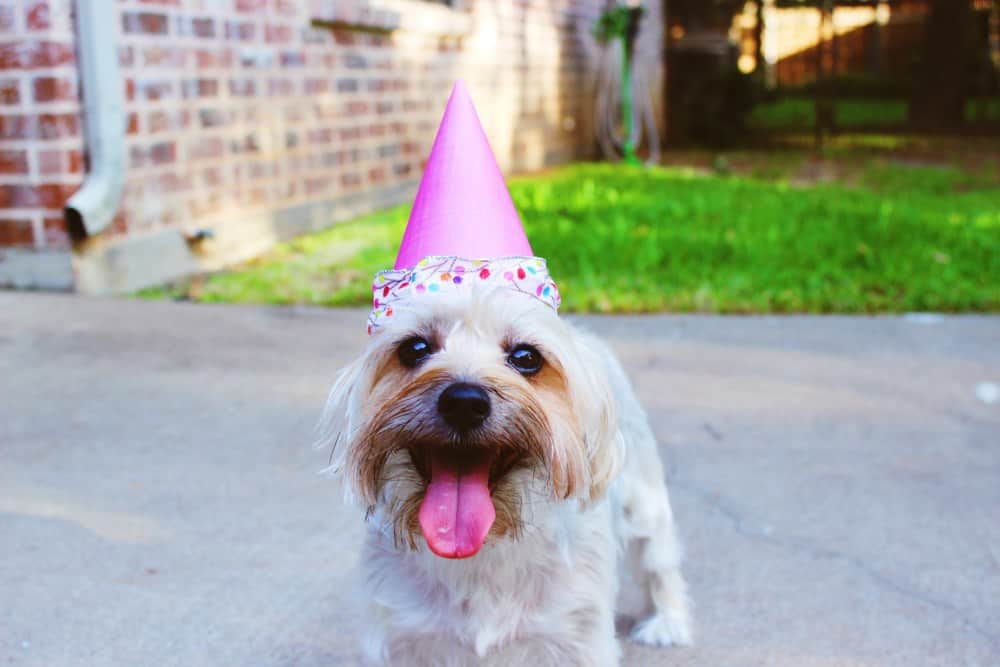 3. Vlog every hour
It is very nice to have video material of this memorable day. Therefore, have your girlfriend vlog every hour of the party as a bachelor party assignment. This way you can make a nice atmospheric report at the end that includes all the assignments of the day. This is not only fun for later, but also during the party. All the embarrassing moments are on tape forever.
4. Forbidden property
Does your girlfriend have an annoying trait or, for example, a safe word? This assignment offers the opportunity to deal with this. For example, you can come up with an appropriate "punishment" every time she talks about her wedding or future husband. This could be drinking a shot or completing an embarrassing assignment. This way you will have fun all evening long. Does your girlfriend have a trait or word that always irritates you? Then this assignment is the time to do something with it.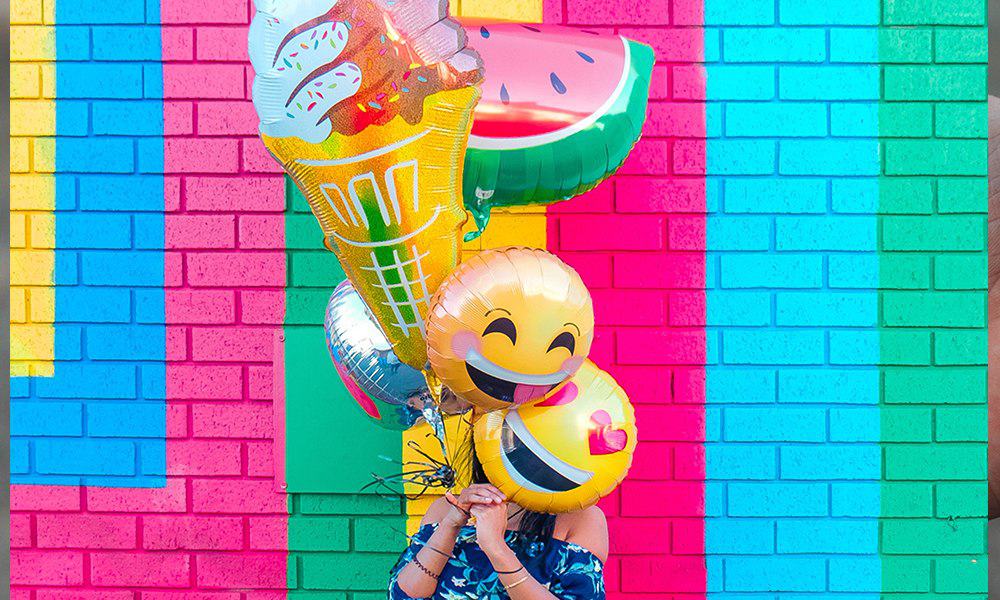 5. The trading game
The trading game is a nice idea for bachelor party assignments for women. For example, if your girlfriend still needs clothes for the wedding, you can gather them together in a unique way through this assignment. For example, start the day with an egg and let the still single woman exchange it for better things throughout the day. In this way she exchanges the egg for a pen, the pen for a flower and the flower for something else. Before you know it she will have a unique item at the end of the day.
6. Looking for men
It is still possible, the ring is not yet on the finger and nothing has been signed yet. An evening of men spotting with your bride to be as the main jury. Make some scoreboards and sit on a bench in the middle of the city center. When men pass your bench it's time to hold up the scoreboards. It is an ordinary form of meat inspection that is only acceptable for a bachelor party assignment. Enjoy the last moments of your single life and go spotting men.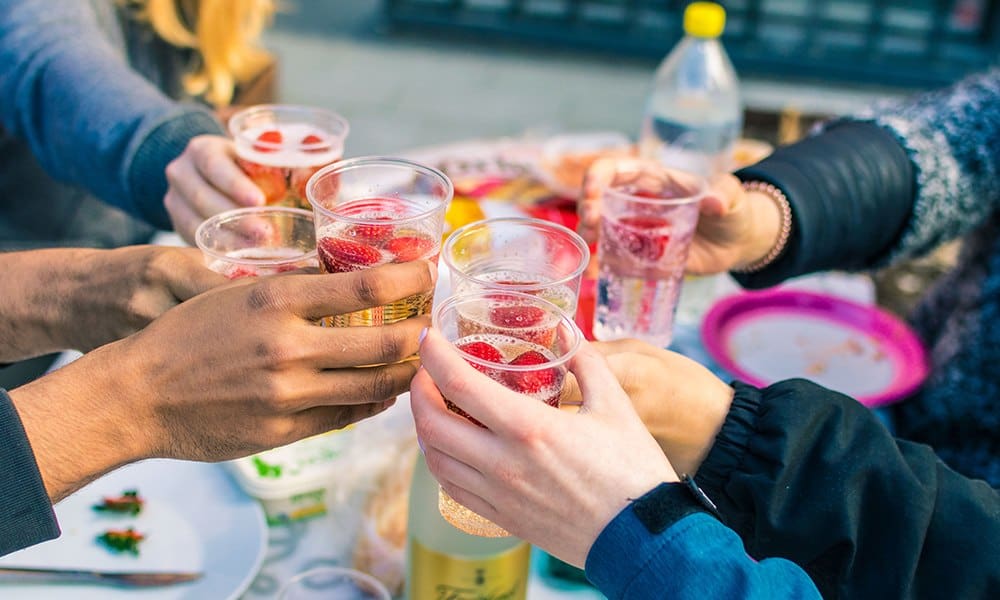 7. Fox Hunt
When all the friends are up for a fancy dress party, a fox hunt is the perfect assignment for a bachelor party. How nice is it to start the party with a fox hunt. A fox hunt is a treasure hunt for the future bride who must find her friends dressed up and dressed up. All the guests for the bachelor party are dressed up in the village or in the city and your girlfriend has to find the colorful group together.
Another nice addition to this assignment is that for every fox found, the friend receives a costume. This way, at the end of the fox hunt, the girlfriend is also completely 'in style'.
8. Singles bingo

What are real bachelor things that make good bachelor party assignments for women? How about getting a tasty croquette from the wall alone, or having a drink with a guy? Make a bingo card of real bachelor assignments that your girlfriend really needs to do.
If you don't have anything to do that evening, you can simply pick up the bingo card with the bachelor assignments. If your friend has a row or the entire card full, there must of course be a suitable prize or treat for it. The bingo card can consist of large assignments, but also smaller assignments, such as flirting with someone. This way the bingo card fills up a lot faster.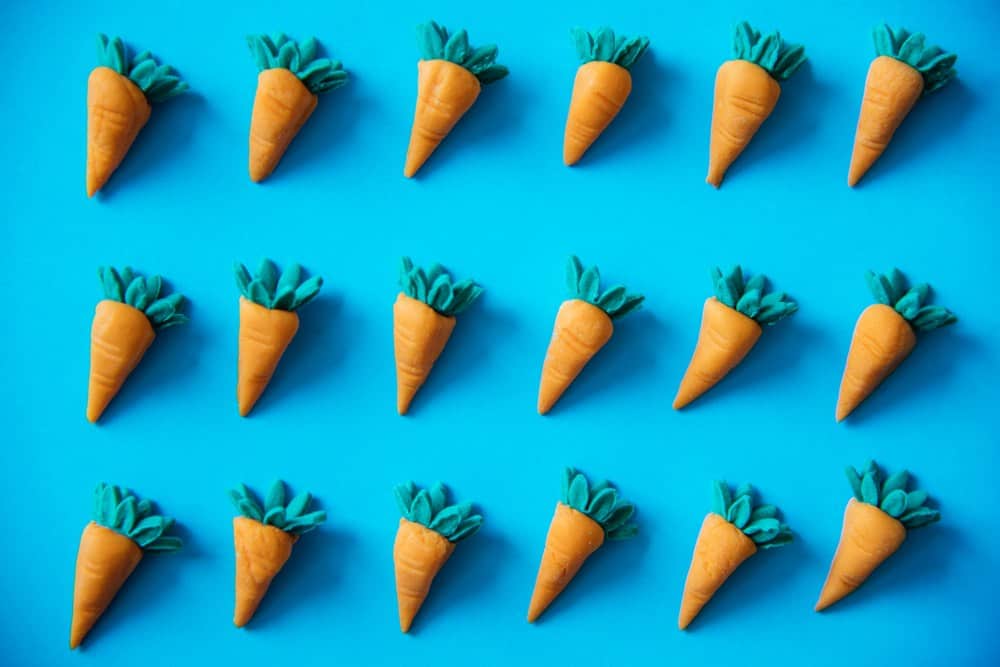 9. Sell carrots
Actually, this assignment should not be missed by any bachelor party. Have your friend dress up in a bunny suit and sell carrots. It's a good way to embarrass her. Because let's face it, that's secretly what the bachelor party is for.
10. Quiz the Bride
This assignment requires some preparation, but is sure to be a success. Take a quiz with questions about the groom. For example, what is his favorite meal and what is his favorite series or movie? It is necessary to obtain the right answers from the groom for this.
When you have the questions and answers, you have chosen a quiz master and the drinks are on the table, the quiz can begin. Every question answered correctly by the future bride is a drink for the group. Any question answered incorrectly means the bride must drink.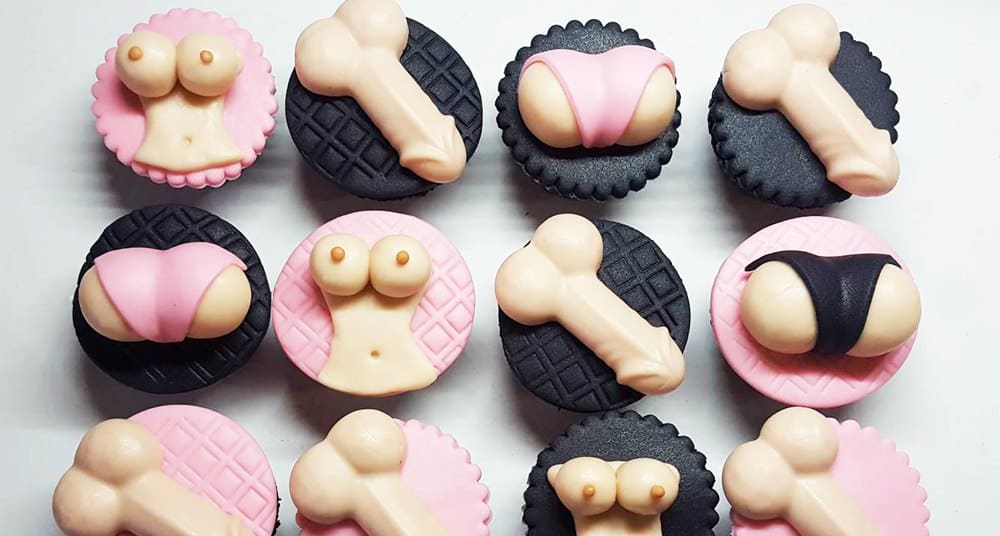 11. Enjoy baking?
With this assignment you can earn a few cents during the bachelor party. You will be baking and selling cakes on the bachelor's night. But wait, these are of course not ordinary cupcakes with a beautiful frosting or icing layer. These are, yes, cakes in the more suggestive shapes. Have fun baking phallus-shaped cakes together and let the future bride sell them.
12. Homemade Twister
The game Twister is always a recipe for success at a bachelor party. This game is still a real challenge, especially after a few sips. The standard version of Twister is of course fine for a bachelor party, but you can easily make a more suitable version yourself.
Do you have an old sheet lying around? You can easily transform this into your own Twister mat. Instead of left hand on red, it becomes; left hand on ball or right hand on ball, well, you can decide that yourself. What could be more fun than playing Twister in the middle of Amsterdam's Leidseplein, we bet you will attract attention.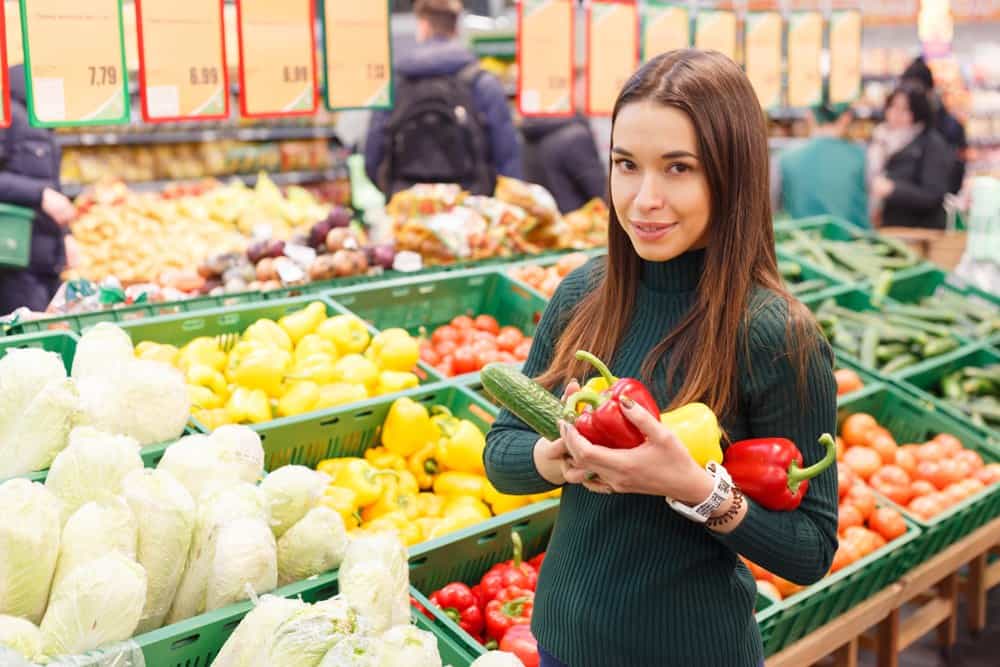 13. The market stall
Assignments for bachelor party women do not have to be just for your group. Give something back to society and let your friend help out at a market stall for a while. Let her help customers and enjoy the greatest fun as friends.
The best option is to instruct her to sell only carrots, zucchini, cucumbers and other stem-like vegetables. Find a market man who sees the fun in this and would like to let her work for ten minutes at his market stall.
14. The street musician
If your girlfriend is a born pop star, well that doesn't really matter. Because whether she can sing and entertain well or not, this assignment still has to be performed. Bring a hat and a karaoke microphone and let your girlfriend sing like crazy.
Of course, your girlfriend should not stop until bystanders have made a significant contribution. Don't forget to vlog this, of course.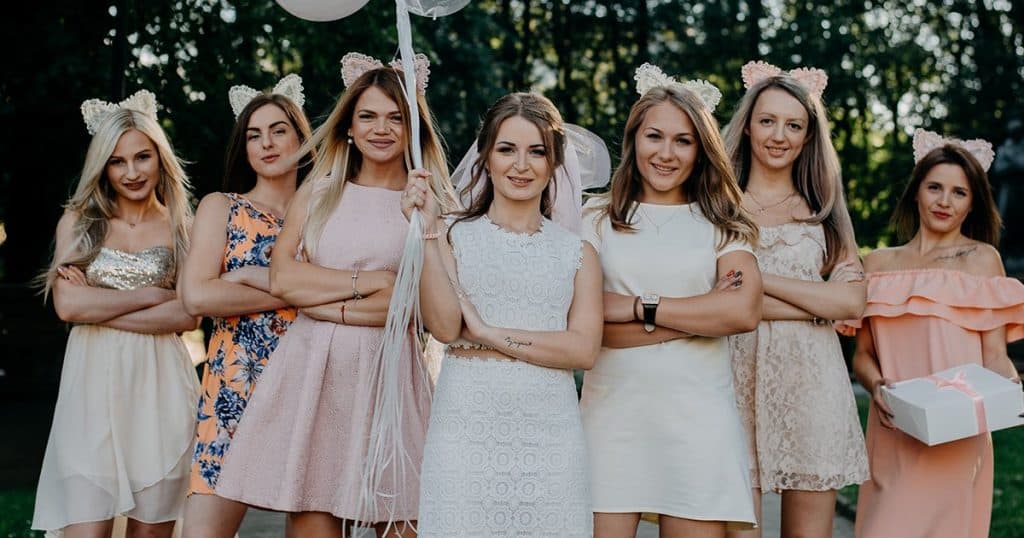 15. Act or the truth
Make it exciting with the game 'Act or the truth'. Choose in advance a number of exciting assignments for the future bride to do. Whether this is asking for a drink or performing an embarrassing dance, make sure these assignments are not too easy. Does the future bride not want to do the assignment? Then it's time for the truth. These are exciting questions that you don't really want to answer.
Make sure the questions are so exciting that completing the assignments seems like a better option. Questions like: "When and with whom did you lose your virginity?" and "How good is the future groom in bed and why?". Of course, you can only get these somewhat salacious questions answered during a bachelor party for women.
The right assignments can make a bachelor party for women a great success. Make sure you choose the assignments that really suit your girlfriend to make it a successful evening. Is your girlfriend more of a fun and quieter evening or is she secretly looking forward to the embarrassing games?
Similar articles
Every groom-to-be has the right to a fantastic bachelor's party. Finally alone with the men among themselves. This of course…
The day has come, your best friend is getting married! But now, you have the task to organise the bachelor party! You…